As an IB World School, , UISG is proud to be the only school in Guangzhou to offer all three of the IB's high-quality programmes.
Primary Years Programme (PYP) for students in Early Years to Year 6
Middle Years Programme (MYP) for students in Years 7 to 10
Diploma Programme (DP) for students in Years 11 and 12
As a Continuum IB World School, UISG provides students with a globally-relevant education that is informed by the values described in the IB Learner Profile. The 3 programmes:
Centre on learners – the IB's student-centred programmes promote healthy relationships, ethical responsibility and personal challenge.
Develop effective approaches to teaching and learning – IB programmes help students to develop the attitudes and skills they need for both academic and personal success
Work within global contexts – IB programmes increase understanding of languages and cultures, and explore globally significant ideas and issues
Explore significant content – IB programmes offer a curriculum that is broad and balanced, conceptual and connected.
The IB continuum learning process develops students who will build a better world through intercultural understanding and respect.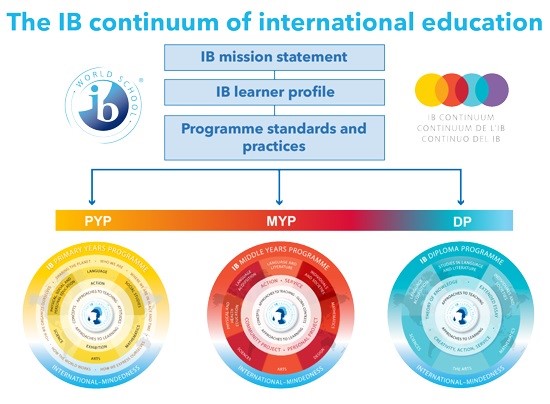 I understand and agree with the IB General Regulations (PYP, MYP and DP) and other school established policies and procedures. I also commit to the School mission and values, the IB Mission Statement and the IB Programmes through constructive involvement in the life of the school.