IB PYP Programme Overview A Guide for Parents & Students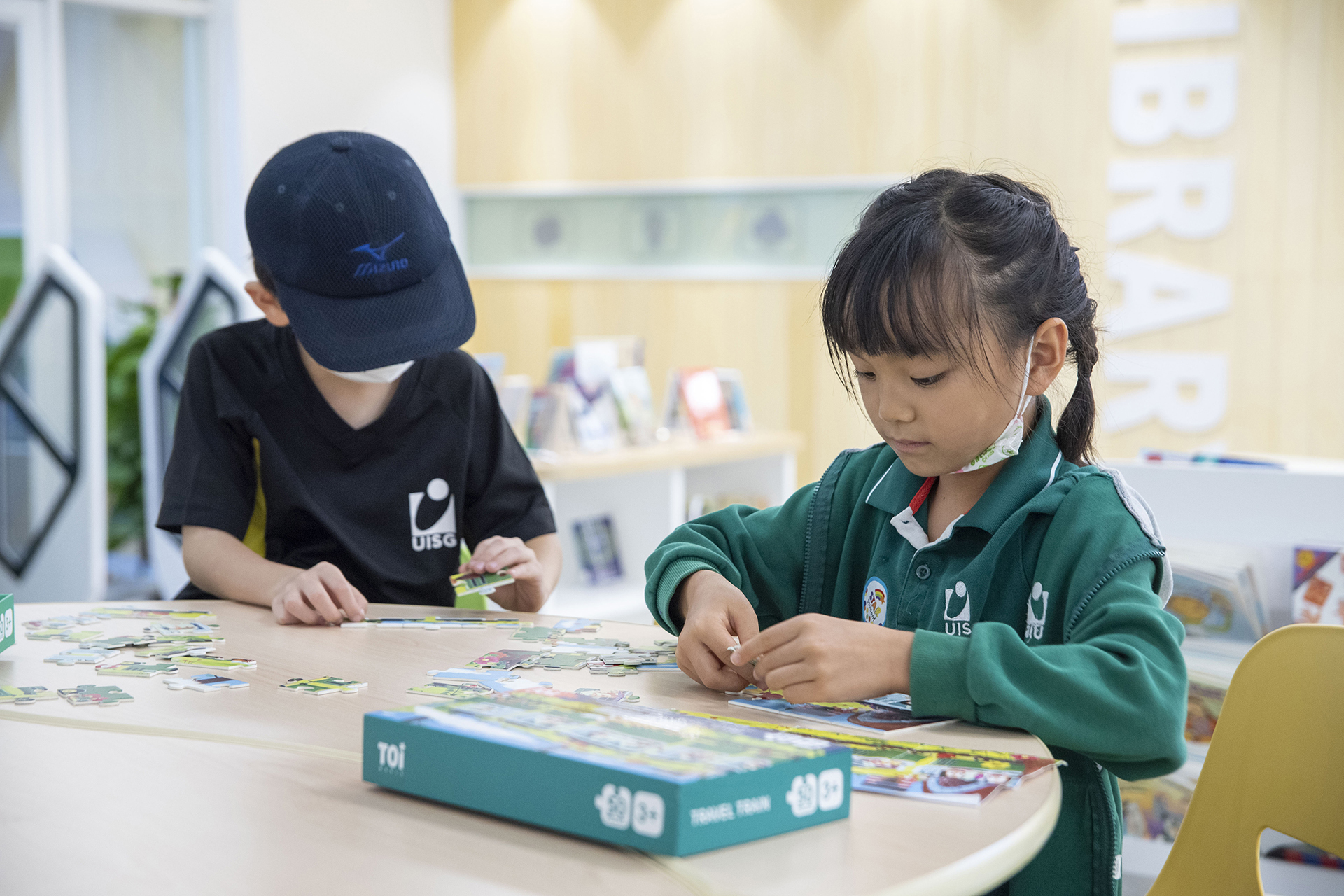 Utahloy International School Guangzhou (UISG) is an inquiry-driven learning community that embraces the diversity and uniqueness of each individual and commits to the International Baccalaureate Continuum.
The International Baccalaureate aims to develop inquiring, knowledgeable, and caring young people who help to create a better and more peaceful world through intercultural understanding and respect. To this end the organisation works with schools, governments, and international organisations to develop challenging programme of international education and rigorous assessment. These programme encourage students across the world to become active, compassionate lifelong learners who understand that other people, with their differences, can also be right.
Why did UISG choose the Primary Years Programme?
UISG offers the Primary Years Programme of the International Baccalaureate Programme because it puts the student at the center of the learning process; explicitly values the diversity of its student, parent, and teacher populations and strives to benefit from its diversity by exploring multiple perspectives and experiences.
What is the Primary Years Programme?
The PYP is a transdisciplinary, inquiry-based and student-centered education with responsible action at its core. It emphasises the central principle of agency that is threaded throughout the three pillars of the curriculum: the learner, learning and teaching and the learning community.
PYP students with agency use their own initiative and take responsibility and ownership of their learning. They direct their learning with a strong sense of identity and self-belief and, in conjunction with others, thereby building a sense of community and awareness of the opinions, values and needs of others. Throughout the PYP, opportunities are created for students to take initiative, express interest and wonderings, and make choices.
The attributes of the learner profile represent a broad range of human capacities and responsibilities that encompass intellectual, personal, emotional and social growth. The development and demonstration of these attributes are foundational to students becoming internationally minded, active and caring community members who respect themselves, others and the world around them. IB learners strive to become inquirers, knowledgeable, thinkers, communicators, principled, open-minded, caring, risk-takers, balanced and reflective.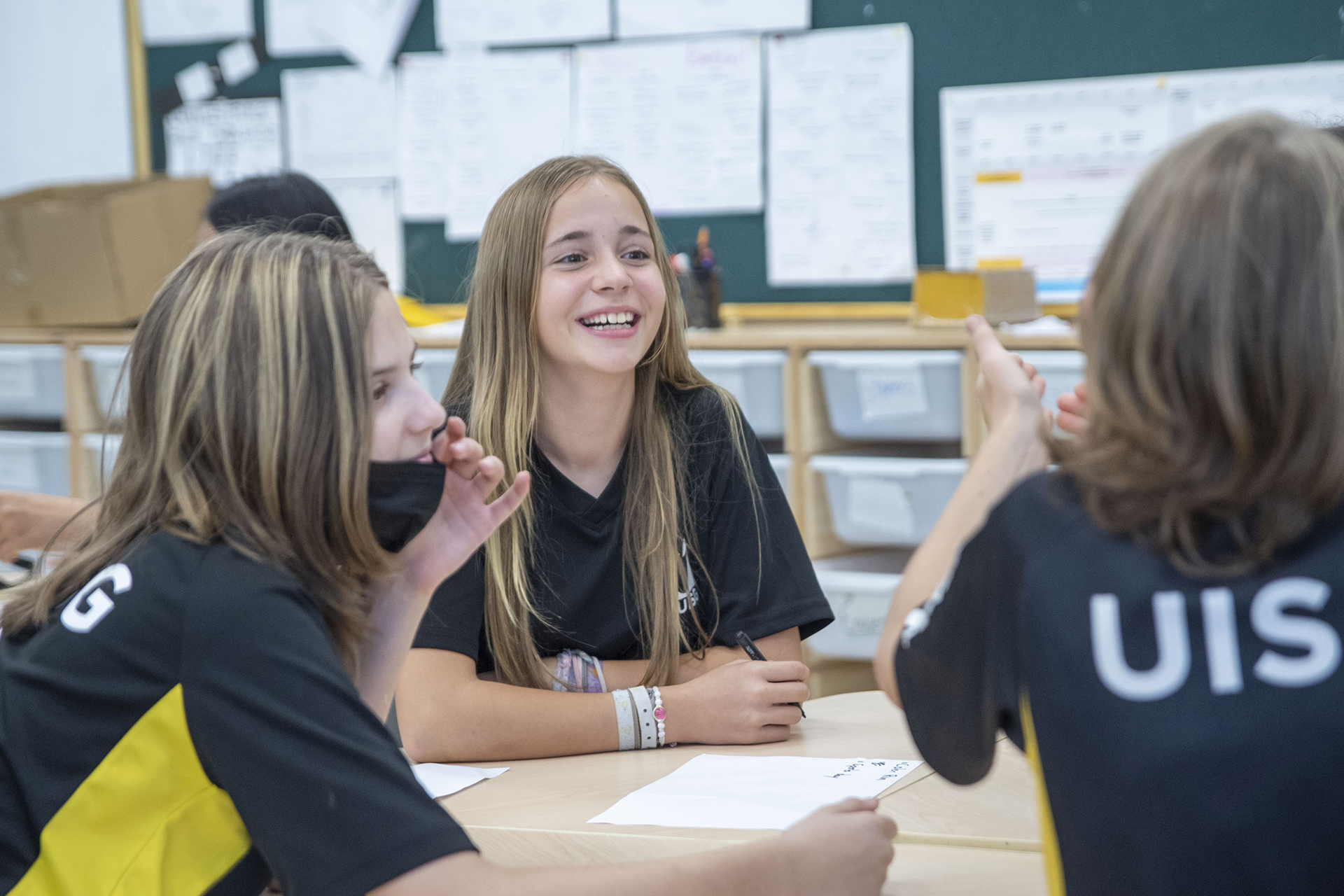 Action, the core of student agency, is integral to the Primary Years Programme (PYP) learning process and to the programme's overarching outcome of international-mindedness. Through taking individual and collective action, students come to understand the responsibilities associated with being internationally minded and to appreciate the benefits of working with others for a shared purpose. Action takes place when children engage in their learning such that they initiate a purposeful response within or beyond the curriculum.
Action could be:
a change in attitude
a consideration or plan for action in the future
a demonstration of responsibility or of respect for self, others and the environment
a commitment to leading or participating in a youth advocacy group
an engagement in school decision-making or an expression of support in community, local and global decision-making.
Action might come in the form of participation, advocacy, social justice, social entrepreneurship or life choices.
In the PYP exhibition students demonstrate their understanding of an issue or opportunity they have chosen to explore. Through the exhibition, students demonstrate their ability to take responsibility for their learning – and their capacity to take action – as they are actively engaged in planning, presenting and assessing learning. The exhibition is a powerful demonstration of student agency, as well as the agency of the community that has nurtured them through their years in the PYP.
Transdisciplinary Learning
The PYP is committed to student learning in a transdisciplinary context. Transdisciplinary learning in the PYP refers to learning that is not confined within the boundaries of traditional subjects but is supported and enriched by them.
Programme of Inquiry
The PYP curriculum is centered around six Units of Inquiry at each year level. In order to offer a balanced programme of units at each year level, the PYP has identified six transdisciplinary themes representing significant knowledge areas. The six transdisciplinary themes are:
| | | |
| --- | --- | --- |
| WHO WE ARE | WHERE WE ARE IN PLACE AND TIME | HOW WE EXPRESS OURSELVES |
| An inquiry of the nature of the self; beliefs and values; personal, physical, mental, social and spiritual health; human relationships including families, friends, communities, and cultures; rights and responsibilities; and what it means to be human. | An inquiry into orientation in place and time; personal histories; homes and journeys; the discoveries, explorations, and migrations of humankind; the relationships between and the interconnectedness of individuals and civilizations form local and global perspectives. | An inquiry into the ways in which we discover and express ideas, feelings, nature, culture, beliefs, and values; the ways in which we reflect on, extend, and enjoy our creativity; and our appreciation of the aesthetic. |
| HOW THE WORLD WORKS | HOW WE ORGANIZE OURSELVES | SHARING THE PLANET |
| An inquiry into the natural world and its laws; the interaction between the natural world (physical and biological) and human societies; how humans use their understanding of scientific principles; and the impact of scientific and technological advances on society and on the environment. | An inquiry into the interconnectedness of human-made systems and communities; the structure and function of organisations; societal decision-making; and economic activities and their impact on humankind and the environment. | An inquiry into rights and responsibilities in the struggle to share nite resources with other people and with other living things; communities and the relationship within and between them; access to equal opportunities; and peace and conflict resolution. |
All the Units of Inquiry in the primary school together constitute our Programme of Inquiry, which provides a balanced programme of concepts, knowledge, skills, and action. Units of Inquiry interweave subject areas such as mathematics, language arts, science and social studies. This approach encourages students to make their own connections between what they learn in subject areas and how it relates to the world around them. The Programme at UISG is subject to a yearly review.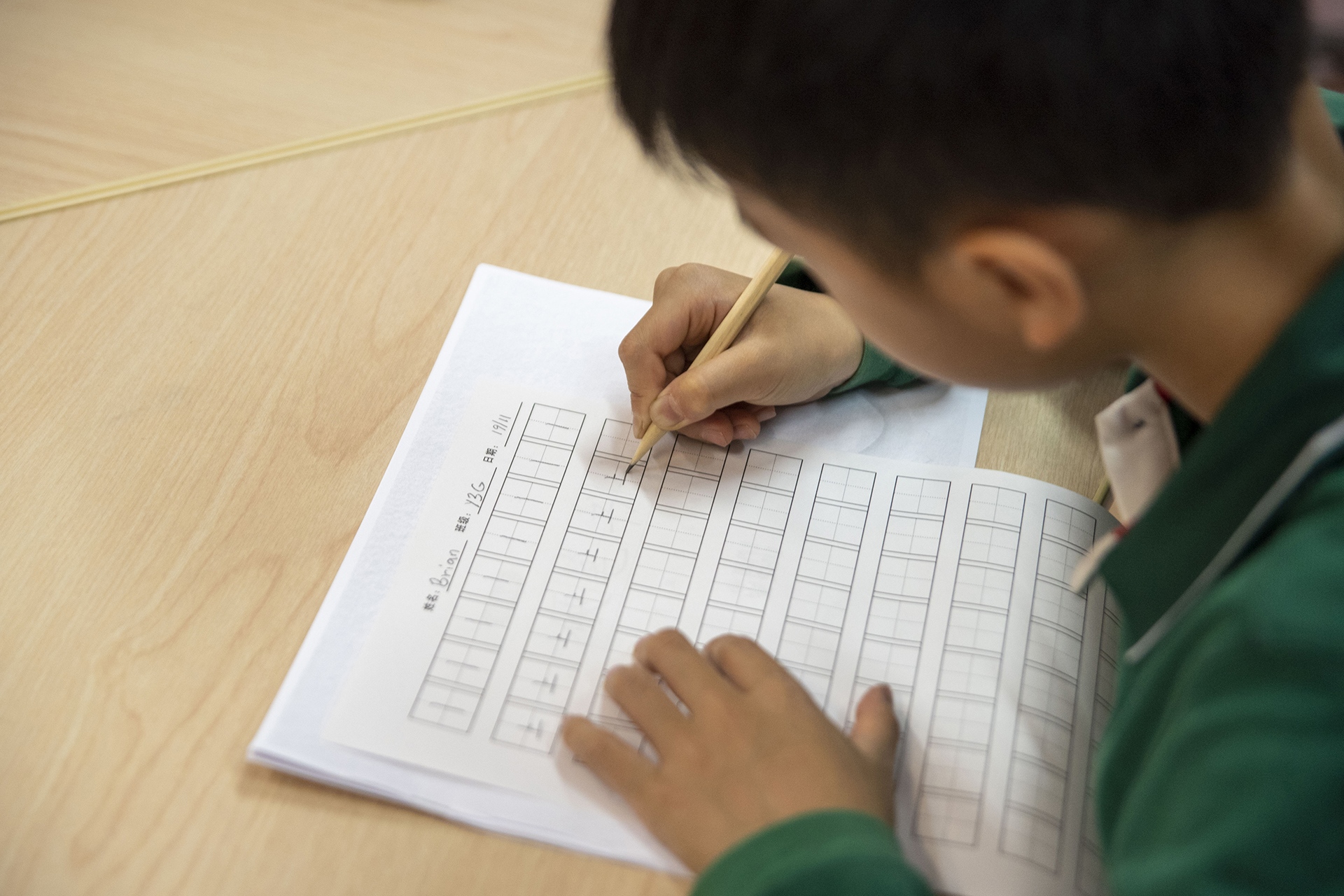 Learning how to learn is fundamental to a student's education. The Approaches to Learning are five categories of interrelated skills to support students of all ages to become self-regulated learners who know how to ask good questions, set effective goals and pursue their aspirations with the determination to achieve them.
Inquiry, as the leading pedagogical approach of the PYP, recognises students as being actively involved in their own learning and as taking responsibility for that learning. Effective inquiry encourages students to think, challenge and extend their ideas; it prompts students to reflect and take action. Through the inquiry process, students move from current understandings to new and deeper understandings. This process involves:
exploring, wondering and questioning
experimenting and playing with possibilities
making connections between previous learning and current learning
making predictions and acting purposefully to see what happens
collecting data and reporting findings
clarifying existing ideas and reappraising perceptions of events
applying concepts to deepen conceptual understandings
researching and seeking information
establishing and testing theories
solving problems in a variety of ways
taking and defending a position.
Assessment for Learning
Assessment is an integral part of the learning process. It is central to the PYP goal of thoughtfully and effectively supporting students in their acquisition of knowledge and skills, understanding of concepts, and the development of personal attributes and approaches to learning. The purpose of assessment is to inform learning and teaching. It involves the gathering and analysis of information about student learning to inform teaching practice. It identifies what students know, understand and can do at different stages in the learning process. In a PYP school everyone in the learning community (students, teachers and parents) has a clear understanding of the reasons for assessment, what is being assessed, the criteria for success and how the assessment is going to be carried out.
The learning community recognises that education is a social endeavour benefiting all its members individually and collectively.
An inclusive learning community:
lives peacefully together by engaging with different ways of knowing and being
prioritises people and their relationships
assumes shared responsibility for learning, health and well-being.
Learning Environments
A learning environment is the context in which learning happens. Learning occurs in environments that promote collaboration and a shared sense of purpose and belonging. Classrooms and other shared areas at UISG are intentionally curated to offer spaces that provoke, support and reflect learning. Students will often be involved in whole class discussions while the teacher will visibly record the content of the discussion. This discussion will be on display during the rest of the unit and will be referred to at a later stage. Students might work in smaller groups, doing research, collecting information, or working towards a performance or presentation. Children might also work in pairs or individually. There will also be time for direct whole class instruction or for quiet individual work. The classroom looks active; students take initiative, assist each other, get their own resources, and may work in different areas in the classroom. Different groups of students may be working on different projects at the same time.
Where can I find out more information about the PYP?
The following resources are available either online or through school:
Homeroom teacher
Single-subject teacher
Head of Primary
Assistant Head of Primary/PYP Coordinator
Information workshops – check the school calendar
PYP workshops – check the school calendar