In the classroom, we aim to create a safe and pleasant learning environment for both student and teacher. Our students experience a range of different teaching styles, from the more traditional lecture style presentations to the more progressive models of inquiry-based learning, online interactive platforms and the flipped classroom. At UISG, we know that a balance of traditional and progressive approaches supports us to reach our aim of educating the whole person.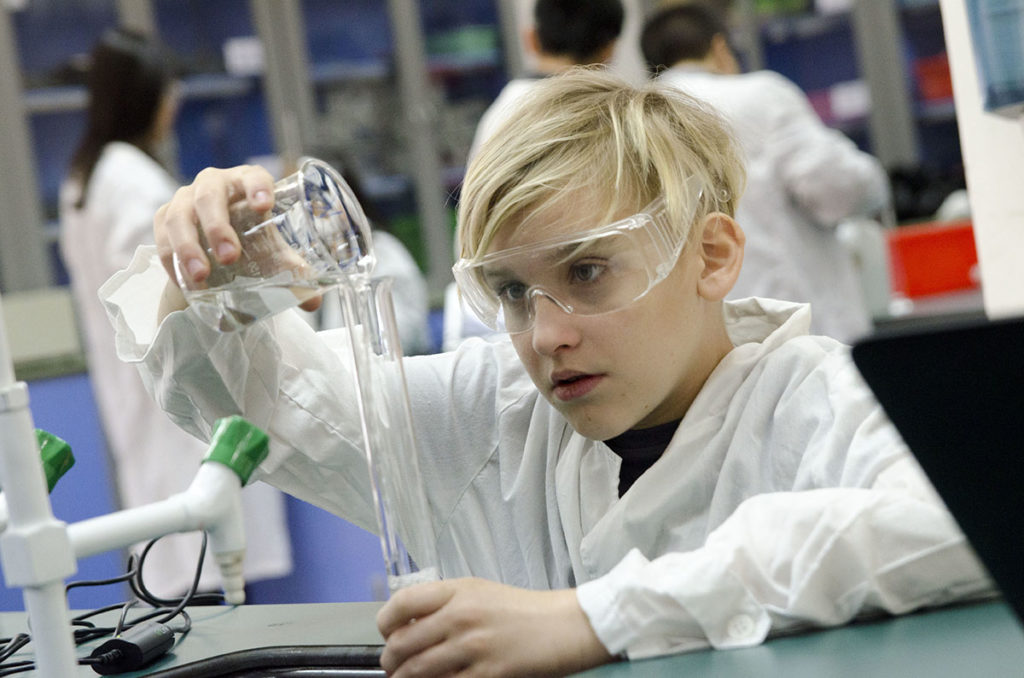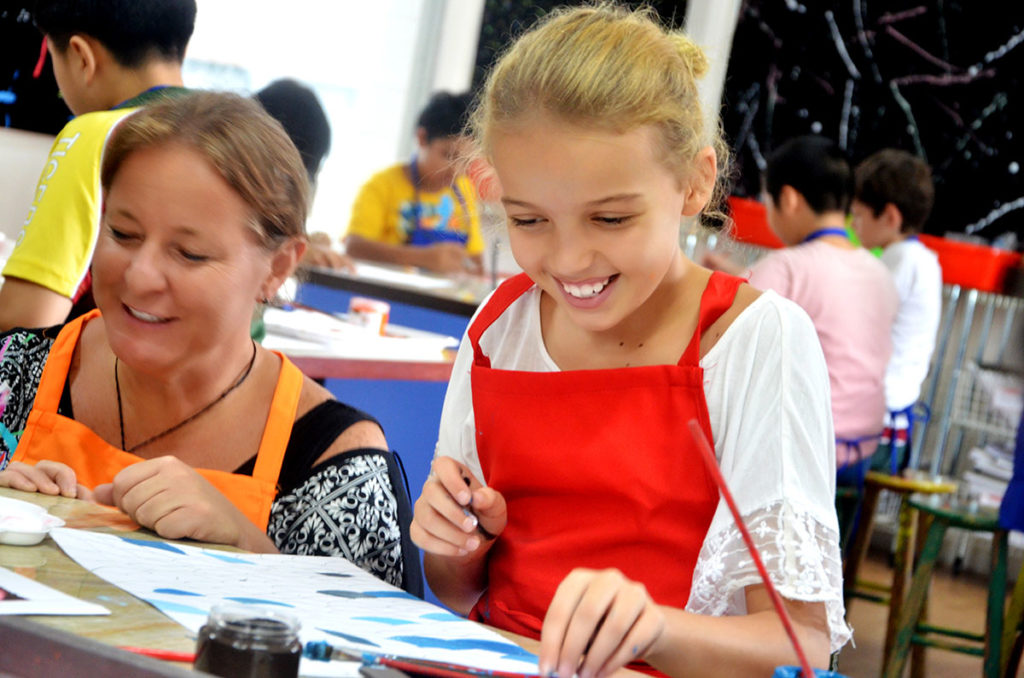 Activities Outside the classroom:
Engaging our students in tasks and activities outside of the classroom, is a key part of our aim to educate the whole person. These activities are focused on helping each student to reach their potential intellectually, academically, socially, physically and emotionally. 
Activities Outside the Classroom (AOC) are planned to enhance the development of the whole child and provide an extension to the school curriculum. The activities are grouped using multiple intelligences, thereby enabling children to pursue personal interests, develop new skills and knowledge and explore different areas. The philosophy of the IB will be valued in this programme with the expectation that students demonstrate the attributes of the Learner Profile. 
Through the subjects, students attend field trips throughout the year. Our experiential education programmes give students the opportunity to attend camp. We plan many internal events throughout the academic year, such as our International Festival of Lights, International Day, musicals, 'Utahloy's Got Talent' and Market Day. There are numerous sports teams that students can join, such as Basketball, Football, Swimming and Volleyball. 
At UISG, the provision of a strong House System is seen as integral to helping each student to reach their potential intellectually, academically, socially and emotionally. The House System delivers a programme that is designed to assist the individual enrich his/her personal life, to prepare him/her for educational choices, and to offer guidance and counselling in an effort to come to terms with his/her own responsibilities in meeting the basic intellectual and social demands of adult life. 
The house system is an integral part of the student experience at UISG. Year 11 Students have the opportunity to run in an election for House Captain of the four school houses, Dragons, Pandas, Tigers and Warriors. In addition, House Representatives (Reps) are elected by their house peers for each House. The House Captains and Reps, once elected, are responsible for organising team spirit during house events, encouraging participation in events, and planning and leading assemblies. Each House has a Secondary House Leader to liaise with the House Captains and Reps.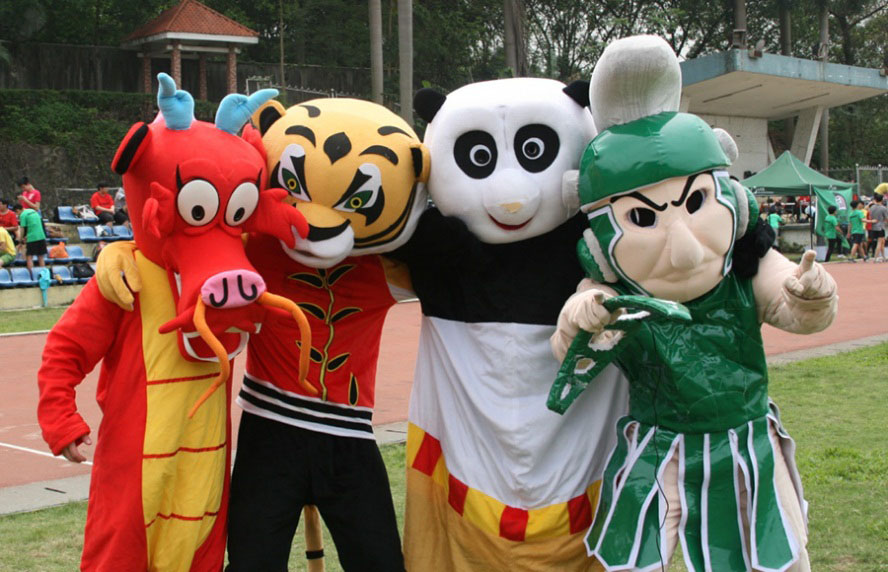 It is the policy of UISG to have capable and visionary leadership. The Senior Leadership Teams of the school endeavor to provide leadership that motivates, inspires, nurtures and supports the staff to carry out their tasks of educating students and all that it entails in a quality manner. A major focus of school leadership is to ensure decisions are made in the best interest of the students, the staff, and the school. 
UISG encourages all students to take an active part in the school community, as well as in their own learning. UISG develops opportunities for student involvement in the areas of decision-making, building community, encouraging self-esteem, developing effective communication and leadership qualities. 
This approach empowers students to have a stake in their school, not as passive subjects of adult administration but as active leaders involved in the processes that directly affect them on a daily basis. School rules are not dictated from above but are the result of a collaborative process involving the students and then implemented and enforced by them. The result is a school wherein 'community' is not a buzzword for a mission statement but an actual way of life that envelops the entire campus and its constituents. 
The Secondary Student Council exists as a forum for Student Voice. Student Council members are directly elected by their peers. They are guided by a member of staff and liaise on a regular basis with the UISG Senior Leadership Team to address areas of interest concerning the student body. The purpose of the student Council is:
to serve as a vehicle by which students can discuss and present issues to the School Administration

to organise events which serve as social activities, and to raise money

to decide which charities (local and overseas) will receive monies raised

to organise special events (e.g. Winter Ball), which will be subsidised with monies raised

to host school assemblies

to disseminate Student Council information via school advertisement and the School website
Student involvement in leadership is encouraged, and the school provides many avenues for this, including whole school leadership positions, such as School Captain, Sports Captain, Arts Captain, Service Captain and House Captains; through the after-school and ACAMIS, cultural, Model United Nations (MUN) and sporting programmes.
The Utahloy Action Committee (UAC) is comprised of Year 6 students who are elected annually by Year 5-6 students and staff as role models and leaders in the Primary School. The UAC discusses and initiates ways to improve the school, decides on the most effective ways to bring about change and communicates with the people who can help them to make changes happen. The UAC represents different year levels and promotes school spirit by leading assemblies.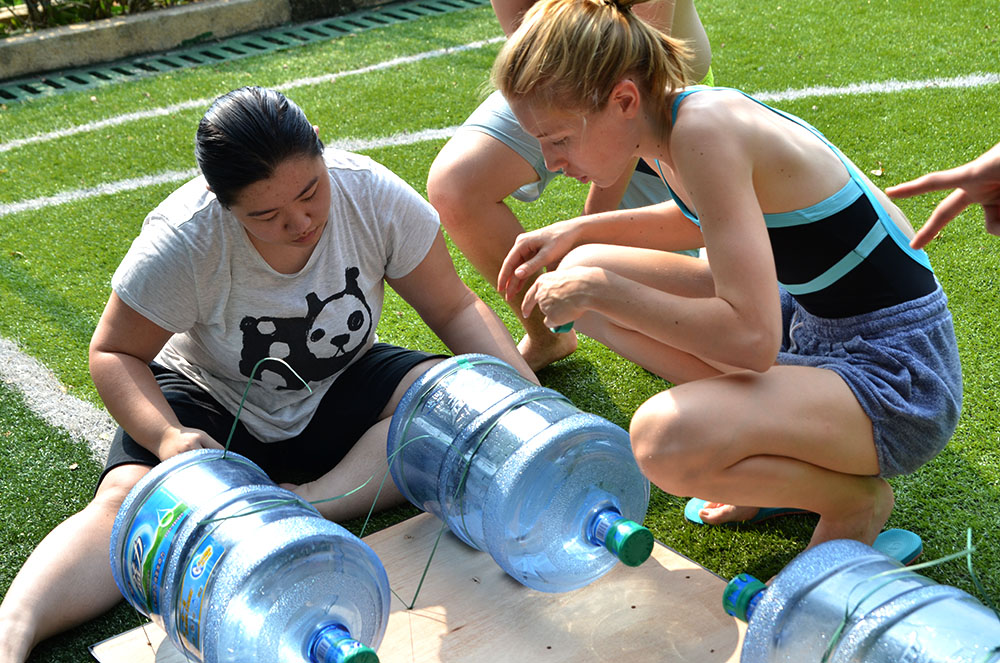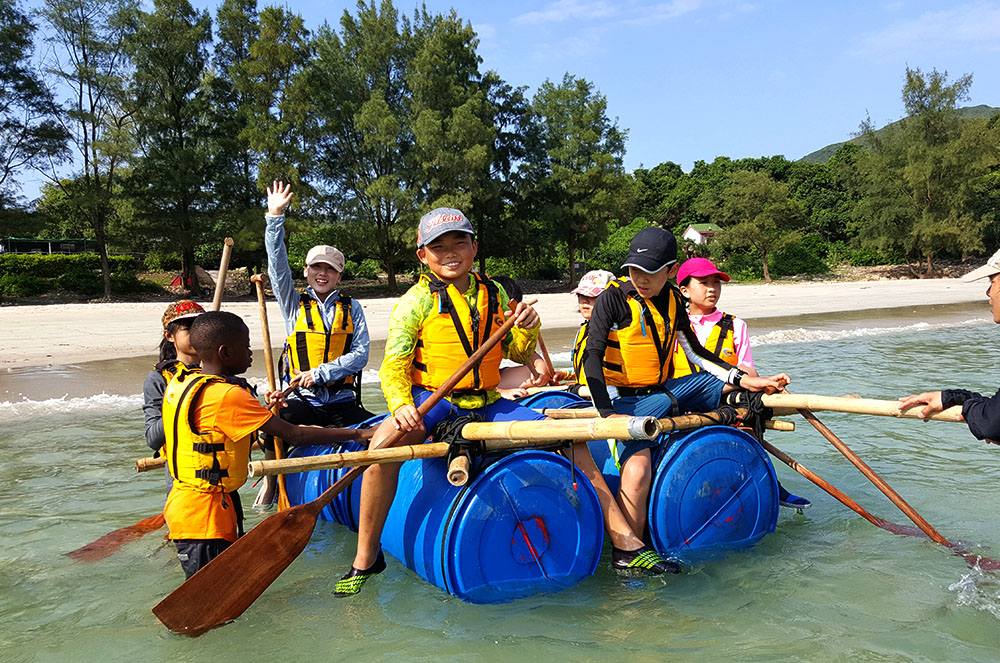 Co-Curricular Activities:
More than just a fun school trip away, school camps are a key part of the school programmes. The diverse and high-quality trips on offer mean that our teachers can create experiential education experiences that challenge students and enhance classroom learning, adding opportunities they may not otherwise have. In Primary, these camps remain one of the best first experiences our students can have of spending time away from their parents and developing confidence, social skills and independence. Camps start in Year 2 and continue until Year 12, with the programmes continually building and developing students' characters and skills.