Utahloy Language Centre (ULC)
Welcome from the Head of School


Welcome to the Utahloy Language Centre,
The ULC is a place where learners connect. We are proud to be an inclusive learning environment with innovative programmes supporting language acquisition. The ULC supports learners through our "Can-do" philosophy which embraces linguistic diversity. Our educational experiences are student centered and responsive to multilingual learners' strengths and needs. We believe that learners bring assets, potential and recourses to our centre.  Within our dynamic environment we set high expectations for all students, providing opportunities to engage actively with each other in deep learning. ULC learners participate in discussions, games, analysis of language, they learn from teachers and peers in the class as well as the world around them. We provide a functional approach to language development where content and language are meaningfully integrated.
We look forward to welcoming you to one of our language courses where a caring and inclusive environment is created to support your language growth.
Merran Harper
Head of School | Utahloy Language Centre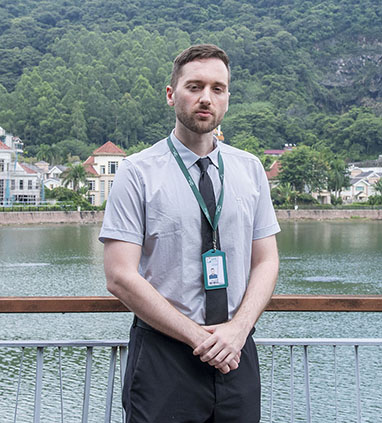 My name is Jere Junakovic. I am from Sibenik, Croatia. My love for foreign languages and teaching has led me towards obtaining a B.A. in English and French Language and Literature and subsequently, M.Ed. in English and French Language and Literature.
After living in Ireland and France, I moved to China, where I have worked for different international, public schools and training centres in Tianjin, Shenyang and Guangzhou.
This year I am joining ULC as an EAL teacher which will be a wonderful opportunity to support students in developing their receptive and productive skills in English. Also, I believe languages are a social construct and therefore, I will focus on developing students' sociolinguistic awareness.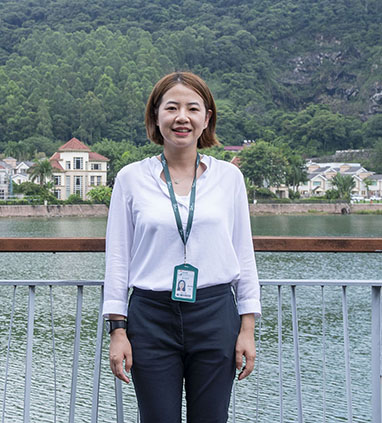 My name is Fion Yan. I am from China and went to Australia to study and work for more than 8 years. I studied in University of Sydney majoring in Linguistics and furthered my education in Monash University for a teaching degree in Early Childhood and Primary Years.
I have worked in different language schools and international school in primary years both as a teacher and in learning support. I have gained experience in working with students with various language learning needs.
I am passionate about learning and teaching English. As an English learner myself, I understand the enjoyment as well as challenges that come along when acquiring a new language. I am looking forward to working with students to equip them with the tools they need to succeed in English.
Hello everyone! My name is Wai Kit Kwong and I am so delighted and privileged to be a part of the ULC community. I was born and raised in Hong Kong, China. I studied at the University of Hong Kong where I received my Master of Education majoring in English Education.
This is my 6th year of teaching. This year I have been given the privilege of being ULC Teacher and Coordinator! Throughout my career I have been blessed to work with students coming from all different backgrounds and abilities. To me there is no greater joy then watching a child engaged with their learning and seeing how proud they are when they accomplish challenges.
I am most excited for this as I get to design, construct and create with all the students at ULC!
The Utahloy Language Centre (ULC) is a diverse and inclusive language learning community that embraces a culture where language learners feel valued for the contributions they make.
Develop international-mindedness through the study of languages, cultures and ideas. 

Encourage an awareness and appreciation of various perspectives of people from diverse cultures.

Develop an understanding of the relationship between language and culture.

Develop critical- and creative-thinking skills. 

Provide a basis for further study, work and leisure through language. 
The ULC provides a dynamic language learning environment. Our contemporary, flexible spaces nurture learning and accommodate a student-centred approach.
Students from the Utahloy Language Centre joined students from Utahloy International School, Guangzhou and Utahloy International School, Zengcheng at the UNESCO Peace Garden International Cultural Exchange & Research, and Geology Guide & Leadership Training Camp held at Pak Lap in Hong Kong.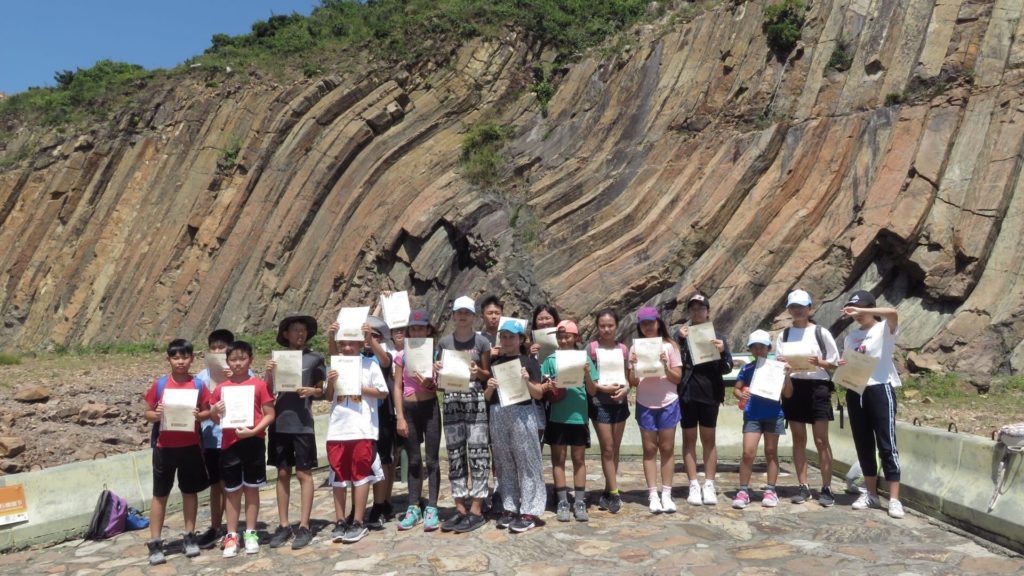 The EAL programme for UISG Primary is a cohesive English language support programme for UISG students. ULC staff work closely with UISG teachers to support the students' English language growth.
The ULC provides ongoing Professional Development for UIS staff. "Teaching English in Multilingual Classrooms" focuses on the needs of multilingual students and ways to ensure their success in learning.