English as an Additional Language (EAL)
Our beliefs about language learning and learners shape our EAL support programme at UISG. Language is viewed as a resource and we encourage inter-cultural understanding and multilingualism in our students. Our EAL programme is scaffolded to meet the diverse stages of language development of each individual student. We understand that language development and learning occur over time and through meaningful engagements in activities. Our functional approach to language development focuses on the purposeful use of language.
Our evidence indicates that senior students returning to their home countries perform exceptionally well in national university entrance examinations because the IB programmes equip them with the skills to complete assessments with varied requirements.
The EAL programme for UISG Primary is delivered through the Utahloy Language Centre. It is a cohesive English language support programme for UISG students. ULC staff work closely with UISG teachers to support the students' English language growth. The WIDA English Language Development Standards Framework, 2020 Edition serves as a resource for planning and implementing language curriculum, instruction and assessment for multilingual learners. 
ULC Educators use the WIDA 2020 Edition to 
• Promote and guide systematic, explicit, and sustained language development 
• Support and frame collaboration among UISG teachers to plan for content and language integration in culturally and linguistically sustaining ways 
• Monitor multilingual learners' language growth 
• Provide standards-referenced feedback to students and families 
Read Write Inc Phonics (RWI), Comprehension and Fresh Start provide the curriculum for the language foundations programme for UISG EAL students. These programmes provide the content material and pedagogical approach to align with AERO language foundations and WIDA standards. ULC teachers will align instruction with UISG text type programme of inquiry and provide additional mathematical language instruction.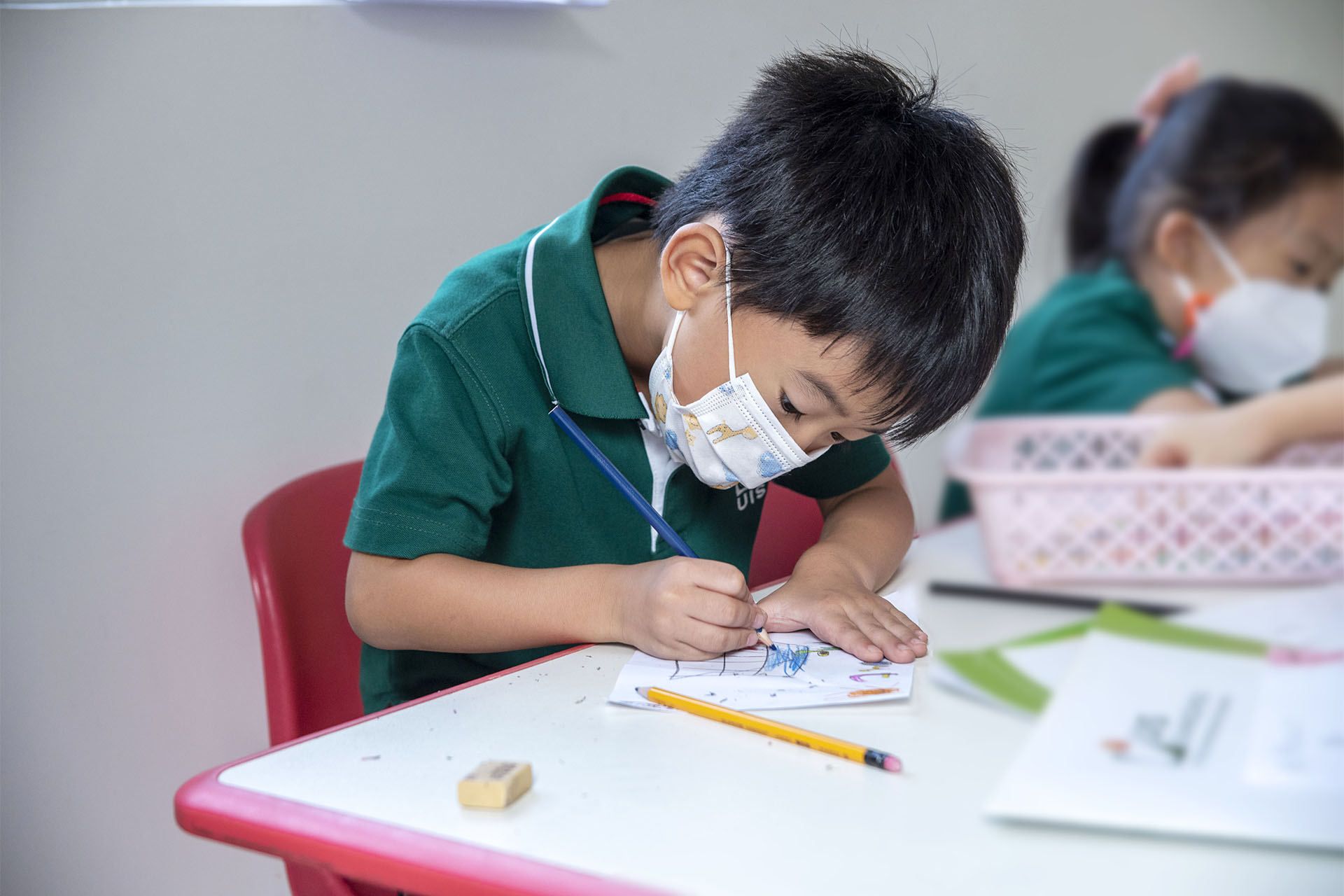 How Is My Child Placed in the Primary EAL Programme at UISG ?
A student who is a potential candidate for the EAL programme is assessed in an informal, stress-free setting upon enrolment. Background information provided by the parents, observations by teachers, informal interviews and the WIDA Screener Model provide teachers insight into the child's English proficiency. Parents will be notified when EAL support is determined.
How Much Support Will My Child Receive ?
Primary EAL support is determined on an individual basis.  The EAL programme offers a combination of withdrawal lessons during homeroom English class and in-class support at other times during the week. Your child will remain with his/her homeroom during mathematics, PE, art, music and unit of inquiry lessons receiving scheduled in-class support where the EAL teacher visits the homeroom.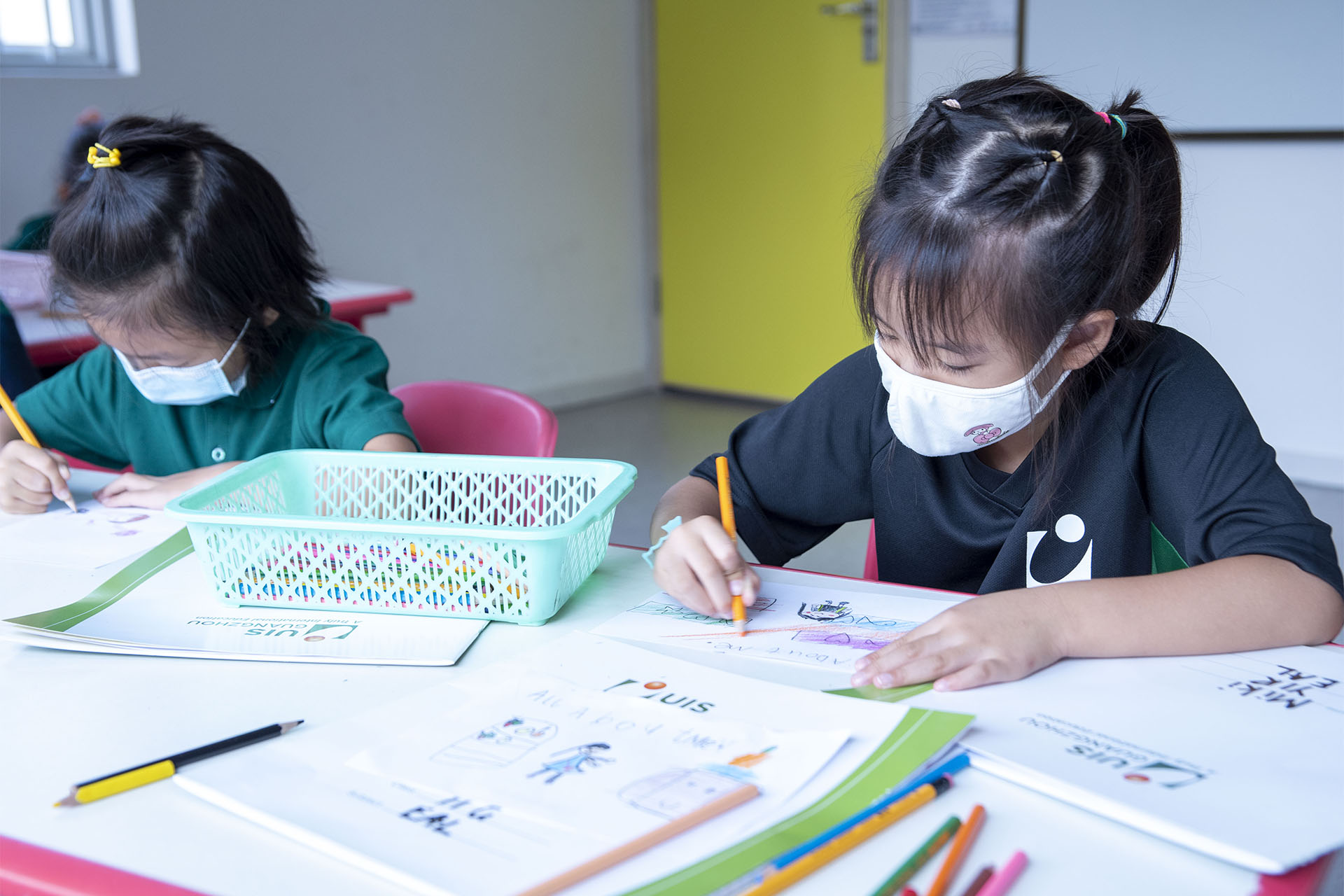 How Is My Child Assessed ?
Assessment is viewed as an ongoing process. Primary EAL teachers assess students' language proficiency and monitor students' classroom performance in collaboration with classroom and specialist teachers. WIDA 2020 Edition proficiency descriptors are used to monitor student progress.
When Will My Child Exit the Primary EAL Programme?
EAL support is no longer required when the child demonstrates the language and skills necessary to work independently in the mainstream classroom. ULC teachers will continue to "check in" with students in their homeroom class to monitor their progress and offer support.