At UISG we have a vibrant community of young musicians. We have four active choirs in UISG that regularly perform in the wider Guangzhou community and participate in music festivals organised by the International Schools Music Association of Guangzhou (ISMAG). Around 300 students participate on a weekly basis in one of the four choirs. In both the primary and secondary section we at UISG produce musicals, and in the past produced: 'Into the Woods', 'Honk' , 'Shrek' and 'The Wizard of Oz'.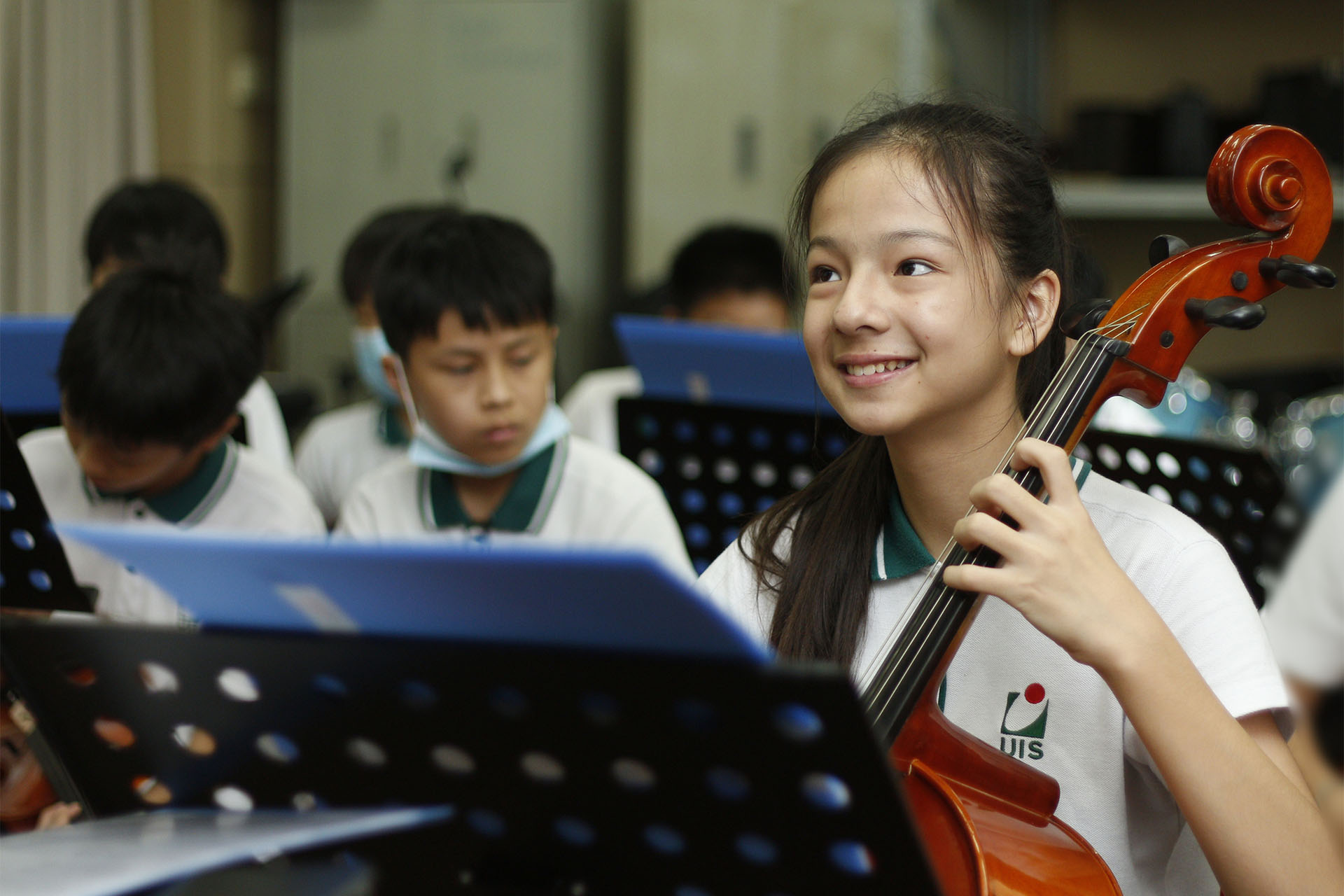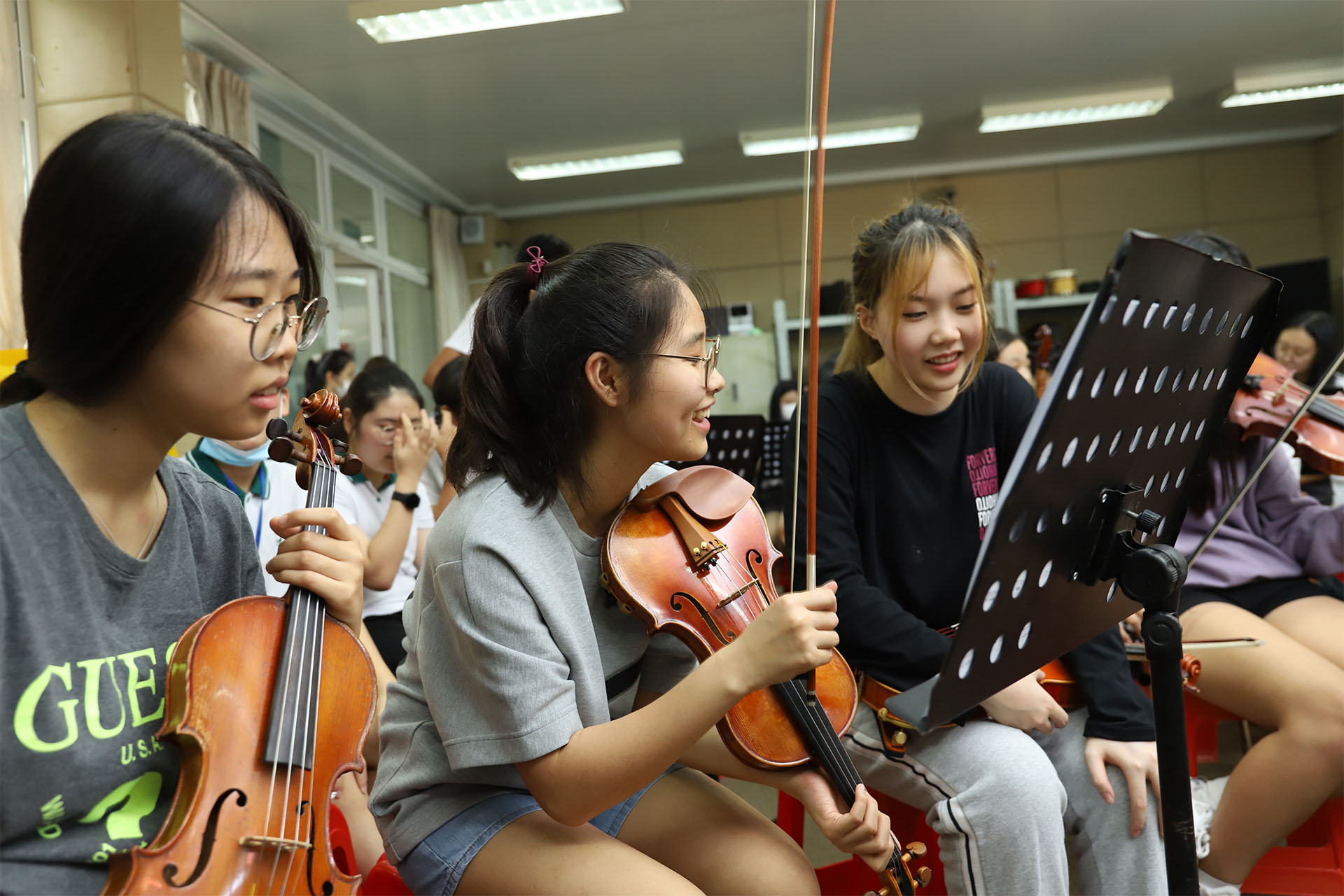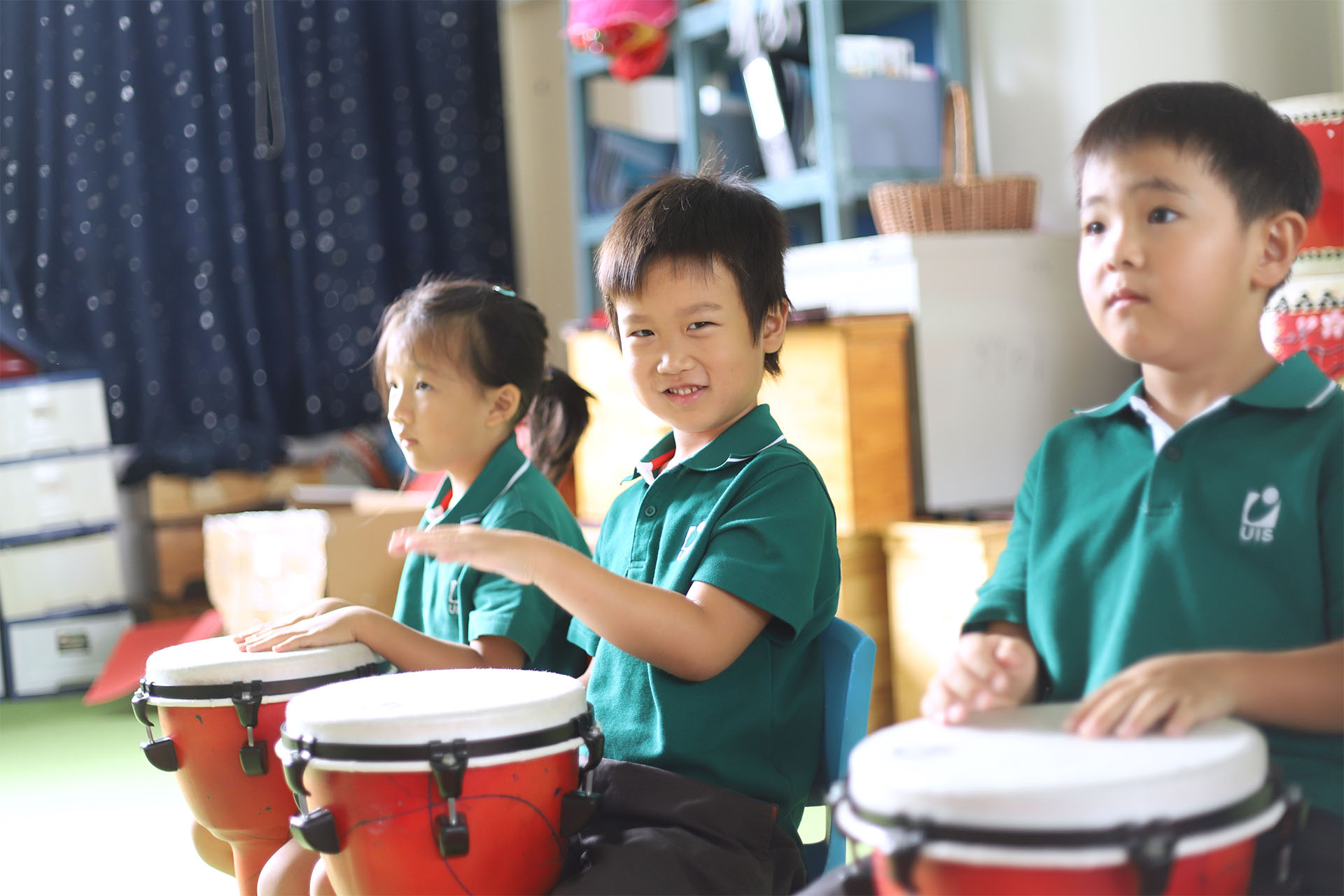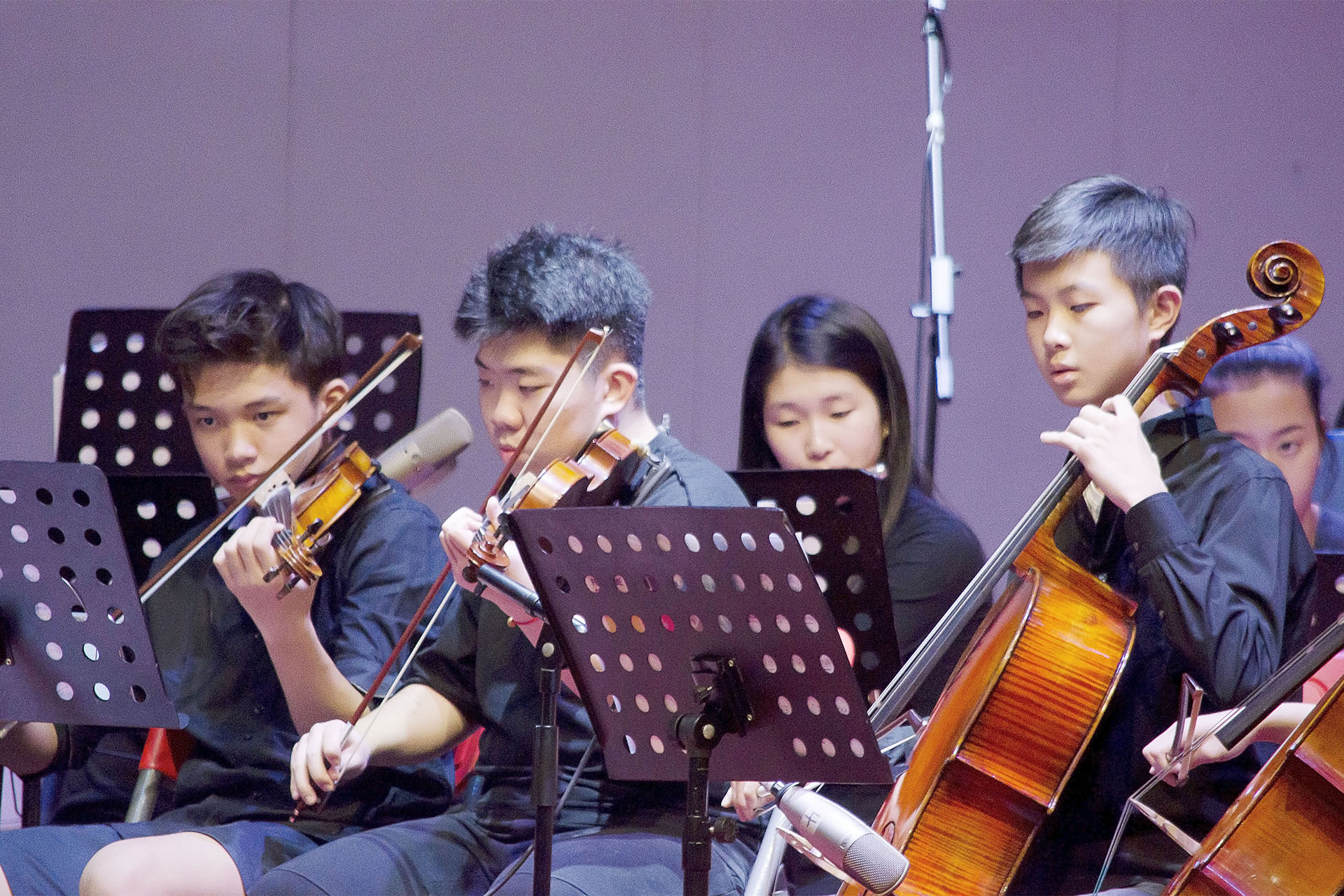 We have two orchestras at UISG, a Whole School Orchestra with 40 members ranging from Y4 to Y12 and a Secondary Chamber Orchestra. Both these orchestras are supported by the individual instrumental programme and students at UISG have the opportunity to learn cello, clarinet, violin, saxophone, drum-kit, guitar, piano and ukulele. Our younger students have the opportunity to be introduced to the violin, recorder, ukulele, guitar, marimba and xylophone during their journey through the primary music department. 
As part of the world music programme at UISG, we incorporate and promote a variety of instruments from various cultures. Students have the opportunity to participate in African Marimba Clubs, Chinese Ghuzheng clubs and we represent a variety of genres in our orchestra and choir repertoire. In both primary and secondary sections, a multitude of rock bands perform regularly at festivals, ISMAG Battle of the Bands and assemblies. Music is alive and well at UISG. 
There are two Music Rooms located in Primary. One caters for K-Year 2 students and the other for the Year 3 to Year 6 students. The Primary music programme at UISG combines serious professional approach that prepares all the students for the secondary music classes, and teaching through musical games and play, that let students fully enjoy the learning.
Starting from early years, students get to explore and learn how to play basic percussion instruments, such as drums, shakers, guiros, and as they grow and develop the skills, move to tuned percussions, such as xylophones and handbells.
Upper primary students' study and analyse classical and world music, learn songs and instrumental pieces of different styles and genres, and perform in and outside of school, learn music theory and apply it in using various software to create their own compositions.
Music and movement are a significant part of the program, especially for the younger year levels, as it helps children to understand some musical concepts naturally and intuitively through the body.