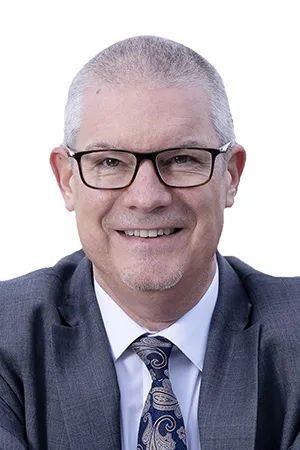 Dean Croy | Head of School 校长
Dear UISG Community,
It has been an eventful 5-day school week after two weather-shortened weeks at UISG. Despite the rain-filled week, we were able squeeze a full day of bus evacuations between the showers to ensure our students and staff are able to unload safely in the event of an emergency. And, the UPTA and the leadership team were especially pleased to have school in session today because the UPTA was able to hold its first All Parents Meeting of the school year. This morning parents and staff gathered in the Admin Hall for this meeting.
The UPTA, our parent-teacher association is led by a dedicated group of parent volunteers who work together to build and strengthen our community. All teachers and parents are members of this important organisation. The leadership team is grateful for the ability to collaborate with our UPTA in creating opportunities for our parents and families to gather, gain support from one another, and learn more about our school and the broader community from each other. I encourage you become involved as a UPTA volunteer. There are several opportunities throughout the years to share your time and talents with the school community.
This week I joined a DP Business Management class and listened to the business plans from each of the business created by students within this Year 12 (DP2) class. It was an excellent learning experience, which showed students communicating their planned business venture, which will be tested next week at school. These micro-businesses challenge students to design a business using and investment of RMB 150 and selling their goods to fellow students and teachers at break time. I am looking forward to shopping at their stalls!
Today, students and staff acknowledged International Dot Day, a celebration of courage and creativity, which was inspired by the book, The Dot, by Peter H. Reynolds. Students expressed themselves through a collaborative art project in the Secondary Atrium and dressed in the Dot Day theme as well.
Next week we invite you to participate with UISG students and staff in marking the United Nations International Day of Peace which is observed on Thursday 21st September. Next Friday, students and staff will be wearing white and reflecting on our role in creating a more peaceful world.
亲爱的UISG大家庭,
由于天气原因,在校学习的天数连续两周都缩短了;但是本周,回归日常,学校度过了充实的5天。尽管本周也是个雨水充足的一周,但我们在这期间仍安排了一天时间进行校巴疏散演习以确保在紧急情况下车上人员都能够安全撤离。今天,在Admin Hall,全体UPTA及学校领导团队都十分高兴顺利召开了本学年第一次UPTA All Parents Meeting,十分感谢各位家长前来参加此次会议。
UPTA为UISG家长教师协会,由致力建设美好社区的家长志愿者们共同领导。所有的教职员工们和家长们都是这个重要组织的一员。学校领导团队感谢能与UPTA携手,让我们有机会与各位家长齐聚,共同分享学校社区的建设,相互了解并相互支持。我鼓励各位家长成为UPTA的家长志愿者。在未来的一个学年中,您将有许多机会投入到学校活动中,并且在活动组织的过程中展现您的才能。
本周,我参加了DP商业管理课程,旁听了12年级(DP2)学生创建的商业计划。这是一次极好的学习体验,学生们展示并交流他们的创业计划,下周学生们将在学校进行实地的商业活动。学生们被要求用150元开展自己的商业活动,并在课间休息时间将产品推销给同学和老师们。我期待着在学生们的摊位上购物。
今天,学生和教职员工们共同庆祝了国际圆点日,这是一个为勇气和创造喝彩的一天,其灵感来自彼得·H·雷诺兹的《圆点》一书。学生们在中学楼的合作艺术项目中表达了自己的想法,并穿着圆点日的主题服装。
下周,我们诚邀您与UISG的学生和老师们共同参与到9月21日星期四举行的联合国国际和平日的纪念活动。下周五,学生和教职员工将身着白色衣服,思考在推进一个更加和平的世界进程中,我们在其中所扮演的角色。
---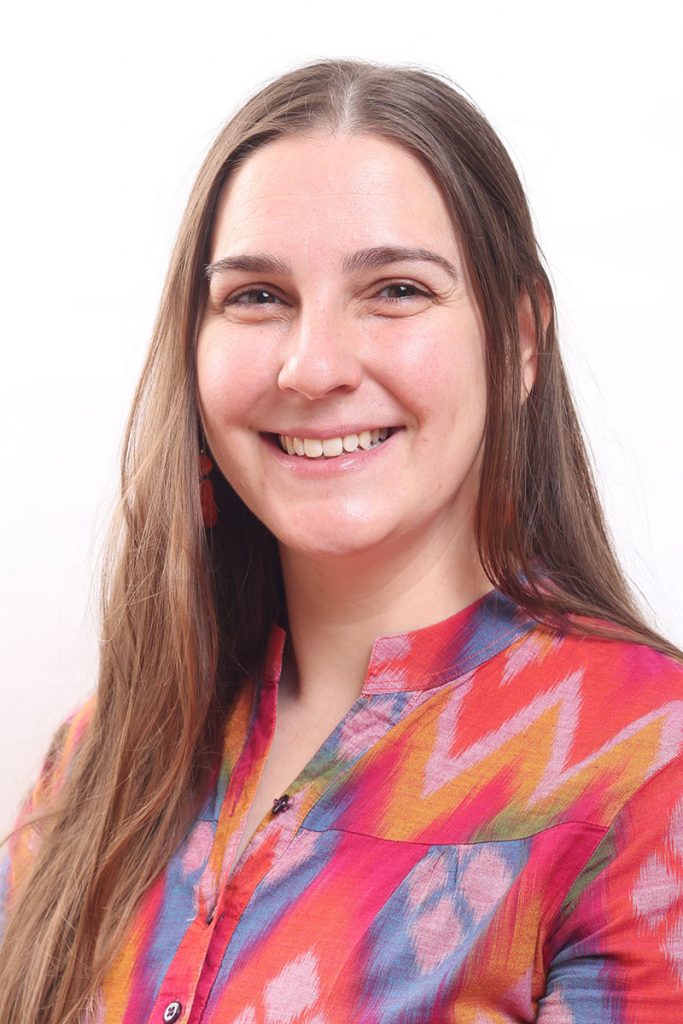 Dr. Aleksa Moss | Head of Early Years 幼儿园园长
Friday 15 September 2023 
Dear Early Years Families, 
General Information: 
Thank you for your attention and communication during Parent Teacher Conferences this week. It is so valuable for parent and teachers to build partnership during events like this. I look forward to many opportunities for home-school collaboration throughout the year.
Mr Croy shared the Parent Student Handbook this week with all the families. The Parent Student Handbook is a great resource for you to read over and look to for contact information and answers to questions. All our teachers, specialists, and student support staff are listed with their positions and email addresses in this document. 
Please refer to messages in your classes regarding the start of the Swimming unit in Physical Education classes. Mr Umar and your homeroom teachers will clearly communicate when to prepare swimming gear.
Coming Up: 
18 September-20 October Early Years swimming unit in PHE
22 September UN International Day of Peace (dress in white to celebrate Peace)
29 September No School, Mid-Autumn Festival 
1-8 October No School, Chinese National Holiday 
14 October Welcome Picnic
16-17 November No School (Staff Professional Development)
24 November UPTA All Parent Meeting
Coming soon! Coffee Chats with Dr Moss 
As always if you have any question about our school or programmes, please contact your child's homeroom teacher or me. 
Best wishes, 
Dr Moss 
Amoss@uisgz.org 
星期五 2023 年 9 月 15 日
亲爱的幼儿园家庭,
日常信息:
感谢您在本周家长教师会上的关注与沟通。对于家长和老师来说,在这样的活动中建立伙伴关系是非常具有价值的。我期待接下来会有更多家校合作的机会。
Croy先生本周与所有家庭分享了《家长-学生手册》。《家长-学生手册》是一个很好的参考资料,您可以仔细阅读并查找联系方式和问题答案。手册列出了我们所有的老师和学生支援人员的职位和电子邮件地址。 
请参阅班级中有关体育课游泳单元开展的信息。Mr Umar 和您的班主任将清楚地传达需准备游泳装备的时间。
接下来:
9 月 18 日至 10 月 20 日 PHE 幼儿游泳单元
9 月 22 日联合国国际和平日(穿白色衣服庆祝和平)
9 月 29 日中秋节不上课
10 月 1 日至 8 日中国国庆节放假
10 月 14 日欢迎野餐
11 月 16 日至 17 日 非上学日(员工专业发展培训)
11 月 24 日 UPTA 全体家长会议
即将推出!每月与 Dr Moss 的咖啡会议
假如您对我们的学校或课程有任何疑问,正如过往,请联系您孩子的班主任或我。
十分感谢,
Dr Moss
---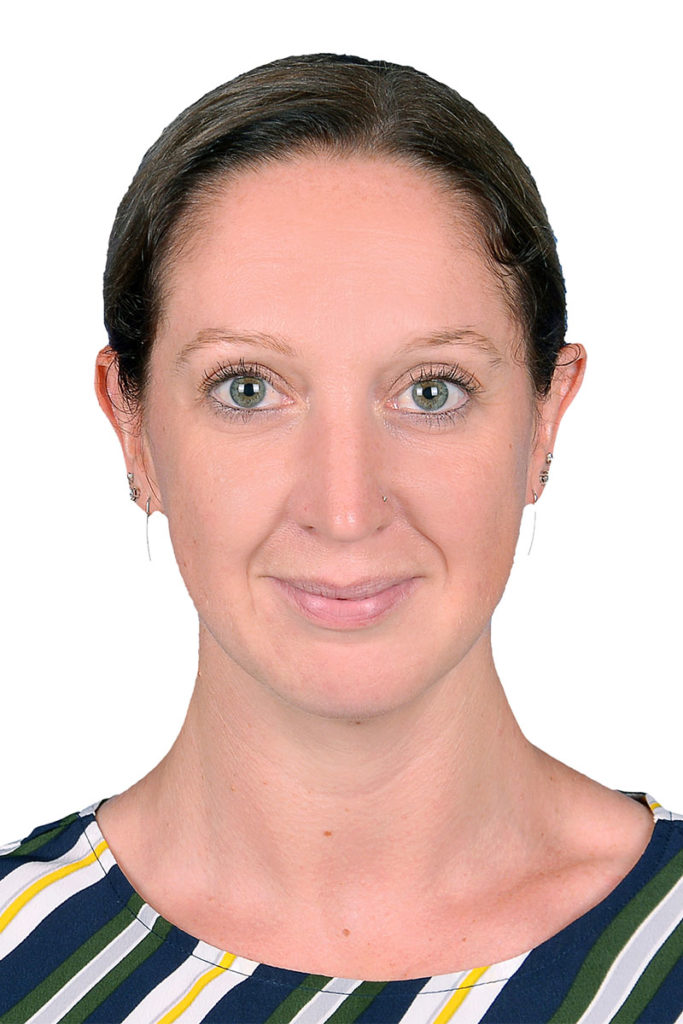 Michelle Jones | Head of Primary 小学校长
15th September 2023
Dear Primary Families,
The Parent Student Handbook is available on Managebac. Homeroom teachers have sent a link to the Acknowledgement and Understanding of the Parent Student Handbook. All parents and Year 3-Year 6 students must complete the acknowledgement at your earliest convenience.
We are happy to have our new K-Y2 PE teacher Mr Umar join us on campus. Year 1 and Year 2 swimming lessons will start next week, don't forget your swimming kit!
The United Nations International Day of Peace is observed around the world on Thursday 21st September. To recognise the day, we ask that students and teachers wear something white to represent peace on Friday 22nd September.
Coming Up
25th September: Y3-Y6 Camp information Sessions
29th September: Mid-Autumn Festival (no school)
2nd-6th October: Chinese National Holiday (no school)
14th October: Welcome Picnic
16th-17th November: No School (Staff Professional Development)
24th November: UPTA All Parent Meeting
Parent Workshop Schedule
21st September, 13:30 – 14:30: Visible Thinking Routines
28th September, 14:15-15:15: English as an Additional Language (EAL)
28th September, 13:15-14:00: Learning Support Assistant Workshop
12th October, 8:30-10:00: The Learner Profile and International-Mindedness
24th October, 9:30-10:30: Technology in the PYP
6th November, 9:00 – 10:00: Child Protection and Wellbeing
23rd November, 13:30-14:30: Positive Discipline Association
8th December, 10:00-11:00: Mathematics in the PYP
2023 年 9 月 15 日
亲爱的小学家庭,
家长学生手册可在 Managebac 上查看。班主任已发送了家长学生手册的确认和理解链接。所有家长和Y3至 Y6学生必须尽早完成链接的确认。
我们很高兴新 K-Y2 体育老师 Umar 先生加入我们校园。Y1和Y2游泳课程将于下周开始,别忘了带上游泳装备!
9 月 21 日星期四,世界各地庆祝联合国国际和平日。为了纪念这一天,我们要求学生和老师在 9 月 22 日星期五穿着白色的衣服来代表和平。
接下来
9 月 25 日:营地信息发布会
9月29日:中秋节(不上课)
10月2日至6日:中国国庆节(不上课)
10 月 14 日:欢迎野餐
11 月 16 日至 17 日:非上学日(员工专业发展培训)
11 月 24 日:UPTA 全体家长会议
家长研讨会的时间表
9月28日,14:15-15:15:英语辅助课程(EAL)
9月28日13:15-14:00:学习支持与辅助研讨会
10月9日的那一周:学习者概况与国际思维
10月24日,9:30-10:30:PYP中的学术
11月6日9:00–10:00:儿童保护与福利
11月20日的那一周:积极纪律协会
12月8日10:00-11:00:PYP中的数学
向您致以亲切的问候,
Michelle Jones
---
Martin Grist | Acting Head of Secondary 代理中学校长
18 Sep – 22 Sep (Week 5A)
Dear Parents and Guardians,
This week in the Secondary building atrium, there has been an expanding and interactive exhibition taking place, as students have been working to create an artistic response to 'Dot Day'. As explained in the International Dot Day website, "What begins with a small dot on a piece of paper becomes a breakthrough in confidence and courage, igniting a journey of self-discovery and sharing." Some beautiful final pieces were created, and just as importantly is the concept of beginning from a small suggestion and seeing how it can build.
This also connects with the idea of how each part of the design or picture can fit together. Just like how all the individuals in a team can work together to build a strong unit. I mention this because we have our sports teams already competing in games and tournaments, and they are doing a great job at building that strong unit.
On the academic side, students in Year 12 have all completed a draft of their Extended Essay, and students in Year 10 have started their Personal Projects. These are two of the components that set the IB programmes aside from other programmes. They require in-depth investigation and development of ideas in order to produce a final piece. In the MYP this is in the form of a product and 15 page report; in the DP this is in the form of a 4,000 word essay. Both of these capstone projects set students up well for success in their future studies.
The Week Ahead:
Parents will be sent a message on Monday about signing up in Schoolsbuddy for the Parent-Teacher-Student Conferences. The Conferences take place on Thursday September 28th
Monday September 18th 9:30 – 10:30 – College and Careers information session for parents (in English)
Tuesday September 19th 10:00 – 11:00 – College and Careers information session for parents (in Korean)
Wednesday September 20th – meetings about Camps for Years 7-11 in the Admin Hall:
Year 7: 9:00 – 9:30 
Year 8: 9:45 – 10:15 
Year 9: 10:30 – 11:00 
Year 10: 11:15 – 12:15. This is also an important meeting about the ePortfolio and MYP eAssessments 
Year 11: 12:45 – 1:15 
Friday September 22nd – House event: Tug-of-war
9月18日至9月22日(第5A周)
亲爱的家长和监护人,
本周,在中学大楼中庭,有一个扩展和互动的展览正在进行,因为学生们正在努力创造一个艺术回应"圆点日"。正如国际圆点日网站所解释的那样,"从一张纸上的一个小点开始,就会成为信心和勇气的突破,点燃自我发现和分享的旅程。"一些漂亮的最终作品被创造出来了,同样重要的是,从一个小小的建议开始,看看它是如何构建的。
这也与设计或图片的每个部分如何组合在一起的想法有关。就像一个团队中的所有人可以共同努力建立一个强大的单位一样。我之所以提到这一点,是因为我们的运动队已经参加了比赛和锦标赛,他们在建立强大的团队方面做得很好。
在学术方面,12年级的学生已经完成了扩展论文的草稿,10年级的学生已经开始了他们的个人项目。这是IB课程区别于其他课程的两个组成部分。他们需要深入的调查和发展的想法,以产生一个最终的作品。在MYP中,这是以产品和15页报告的形式;在DP中,这是一篇4000字的文章。这两个项目都为学生在未来的学习中取得成功奠定了良好的基础。
未来一周:
家长们将于周一收到通知,通知他们在Schoolsbuddy上报名预约家长会。会议将于9月28日星期四在MFH举行
9月18日(星期一)9:30 – 10:30 —为家长提供大学和职业信息讲座(英文)
9月19日星期二10:00 – 11:00 —为家长提供大学和职业信息讲座(韩文)
9月20日星期三—在行政大厅举行7-11年级Camps信息会:
7年级9:00 – 9:30 
8年级9:45 – 10:15 
9年级10:30 – 11:00 
10年级11:15 – 12:15。这场也是关于ePortfolio和中学项目eAssessments的重要会议 
11年级12:45 – 1:15 
9月22日星期五—House活动:拔河比赛
---
Tawanda Matopodzi | Athletics Director 体育总监
Week Ahead – September 15
ECAs
The Session 1 ECAs list has been generated and sent to parents on SchoolsBuddy. If your child's activity has not been confirmed yet, please contact the Athletics and Activities office. Activities will start on Monday, September 18, starting from 3:30 p.m.–5:05 p.m. We do request that all parents ensure the children are picked up on time.
Wolves Athletics
Our MS boys and girls football teams had a great experience this week playing AISG. Even though the Wolves did not come out victorious, they are getting stronger as they gear up for the upcoming October SDRC (Southern Delta Region Conference) tournament in Hong Kong.
Results for September 14th, 2023
MS Football
UISG girls: 1 AISG 6 (winner AISG)
UISG boys: 1 AISG 4 (winner AISG)
Season Fixtures
The entire 2023–2024 athletic fixture schedule was sent to the UISG community; if you have not received the fixtures yet, please contact the Athletics and Activities Office. We have shared this in advance so that everyone can plan ahead and come and support the Wolves sports teams.
Upcoming Fixtures
September 19: MS/HS cross country away to AISG
September 19: HS Volleyball at home vs CIS 
ECAs
第一期的ECA活动名单已经生成并通过Schoolsbuddy发送给家长。如果您孩子的活动还没被确认,请联系体育办公室。活动将在9月18日星期一开始,时间是下午3:30分至下午5:05分。请家长确保提前到达学校接孩子放学。
狼队体育
这周,初中男女子足球队和AISG打了一场非常漂亮的比赛,尽管狼队没有获胜,但他们变得越来越强,为10月份即将在香港举行的SDRC联赛做足了准备。
2023年9月14日足球比赛赛果:
初中足球队
UISG女子:1:6 (AISG 胜)
UISG 男子:1:4 (AISG 胜)
赛季赛程
2023-2024体育赛程已发送给UISG大家庭;如果您还没有收到相关信息,请联系体育办公室。我们的提前分享,希望大家可以提前计划,支持狼队的运动队。
每周赛事预告:
9月19日 初中/高中 越野赛跑 UISG vs AISG (地点:校外)
9月19日 高中排球赛 UISG vs CIS(地点:本校)
Lunch Menu
---