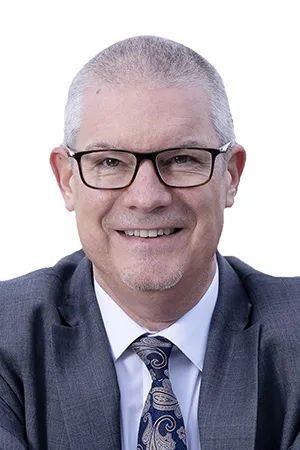 Dean Croy | Head of School 校长
Dear UISG Community,  

In three short days this week, we packed in more than a week of activities! This week featured strategic planning focus group meetings for students, teachers, support staff, leadership, and parents. UEF consultants, Ms Adele Hodgson and Dr Michael Wylie (former head of UISZ and UISG), envisioned the future of UISG with members of school community. This exciting work will lead to the development of a strategic plan for UISG, which we expect to be completed before the Winter Break and community to the UISG community shortly thereafter.  

On Tuesday, we hosted our first Admissions Open Day of the school year for prospective families. The visitors introduced to UISG by our students and were toured by student ambassadors. They were treated to a musical introduction by one of DP music students and the Junior Choir. We also hosted the Under-11 (U11) GISES Basketball tournament on Tuesday with boys' and girls' teams showing their Wolves pride on and off the court and earning first and third place respectively. Congratulations, Wolves!

The past two days, the teachers have been the students at UISG. Early Years and Primary teachers were engaged in a hands-on workshop on Positive Discipline in the School and Classroom with Deborah Owen-Sohicki, while the Secondary faculty was involved in a wide range of activities in which they were both the teachers and students. Several of the Secondary team led workhops for their colleagues. Time was also time dedicated to faculty teams working together across grades and subjects, something that is difficult to schedule during a regular school day. Professional development days are critical for teachers, teacher assistants, and members of the educational leadership team to plan, collaborate, and most importantly, to learn!  

Please join us for the next UPTA All Parents Meeting next Friday, 24 November. In addition to the regular presentations from the UPTA Executive and school leadership team, this meeting will feature an overview of what we as a school have learned during the CIS Self-study Process. Join us to gain insights into the school self-evaluation process! 

Three weeks until International Festival of Light – can't wait to see you there on Saturday, 9 December from 2:00pm to 7:00pm. 

亲爱的UISG大家庭,
在短短三天的时间里,我们仿佛进行了一周的活动!本周特色活动为战略规划讨论小组,由学生、教师、后勤人员、学校领导和家长参加。UEF顾问,Adele Hodgson女士,Michael Wylie博士(UISG和UISZ前任校长)与学校社区成员共同展望了UISG的未来,学校社区成员的反馈将成为引领UISG战略规划发展的一部分。UISG新的战略发展规划预计在寒假前完成,而后向UISG社区发布。 

周二,我们为想更多了解UISG的家庭们举办了本学年的第一次招生开放日。UISG学生代表们向我们的访客介绍了UISG,并带访客进行了校园参观。在那之前,访客欣赏了DP音乐学生和少年合唱团的演奏。周二,我们还举办了11年级以下(U11)的GISES篮球锦标赛,我们的男子和女子篮球队无论在球场内外都展示了狼队的精神,分别获得了第一名和第三名的成绩。让我们为杰出的狼队成员们送上我们最热烈的祝贺! 

在过去的两天里,老师们在UISG中重新成为了学生。幼儿园和小学的老师们参加了由Deborah Owen-Sohicki女士主导的关于正面管教的研讨会,而中学教师则参与了各种不同的研讨会,在研讨会中,他们可能既是教师又是学生。中学教师团队中的几位教职人员组织并引领了整个中学不同的研讨会,其中也包含了不同年级,不同学科间的团队合作,这在繁忙的上学日中是十分难以组织的。

我们诚邀您参加下周五(11月24日)的UPTA All Parents Meeting。除了学校领导团队的常规报告外,本次会议我们还将向您概述UISG在CIS自我评估过程中的新收获。加入我们,深入了解学校的自我评估过程。

距灯光节仅剩三周了,期待能在12月9日星期六下午2点到7点,在UISG,向您致以我的问候。
---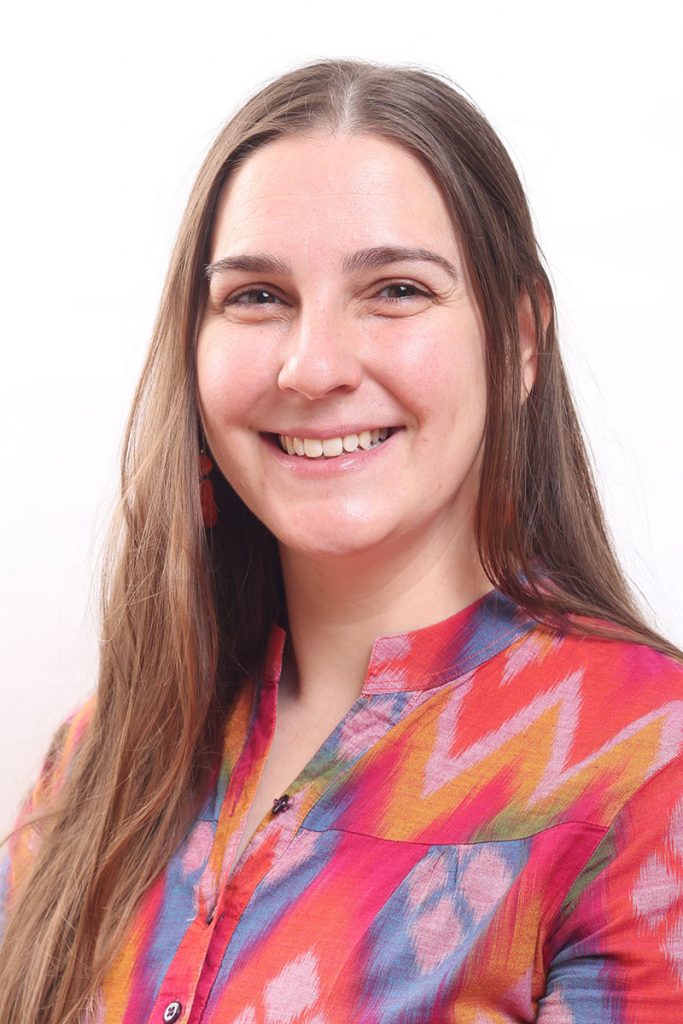 Dr. Aleksa Moss | Head of Early Years 幼儿园园长
Friday 17 November 2023 
Dear Early Years Families, 
General Information:

Teachers participated in an amazing 2-day workshop led by Deborah Owen-Sohocki, a Positive Discipline Certified Lead Trainer this week. I encourage all parents to join in for the follow up workshop on the 23rd of November for parents to learn more about the Positive Discipline Association. Sign up for the parent workshop can be found through Managebac.
Thank you so much to the parents who have signed up for Mother Tongue Storytime Friday, November 24 from 8:40-9:20. We are all looking forward to celebrating our strong Mother Tongue programme with the Wolf Cubs and parent volunteers.
Next week we have so many opportunities for parents to join us on campus, from the Positive Discipline workshop to the UPTA All Parents meeting and the Mother Tongue Storytime. It is such a joy to have families engaging in meaningful time on campus.
Coming Up: 
23 November Positive Discipline Parent Workshop
24 November Mother Tongue Storytime 8:40-9:20
24 November UPTA All Parent Meeting
9 December International Festival of Light (IFOL)
22 December end of semester 1 (noon dismissal)
22 December Report Cards sent home via MangeBac 
As always if you have any question about our school or programmes, please contact your child's homeroom teacher or me. 

2023 年 11 月 17 日星期五
亲爱的幼儿园家庭,
日常信息:

本周,教师们参加了由正面管教认证首席培训师 Deborah Owen-Sohocki 主持的为期 2 天的精彩研讨会。我鼓励所有家长参加 11 月 23 日的后续研讨会,以便家长更多地了解正面管教纪律协会。可以通过 Managebac 找到报名参加家长研讨会的信息。
非常感谢报名参加 11 月 24 日星期五 8:40-9:20 母语故事时间的家长。我们都期待着与狼崽和家长志愿者一起庆祝我们强大的母语计划。
下周,我们有很多机会让家长加入我们的校园,从正面管教研讨会到 UPTA 所有家长会议和母语故事时间。家人在校园里度过有意义的时光真是太高兴了。
接下来:
11月23日 正面管教家长研讨会
11月24日 UPTA 全体家长会议
11月24日 母语故事时间 8:40-9:20
12月9日 国际灯光节 (IFOL)
12月22日 第一学期结束(中午放学)
12月22日 通过 ManageBac 发送成绩单
一如既往,如果您对我们的学校或课程有任何疑问,请联系您孩子的班主任或我。
---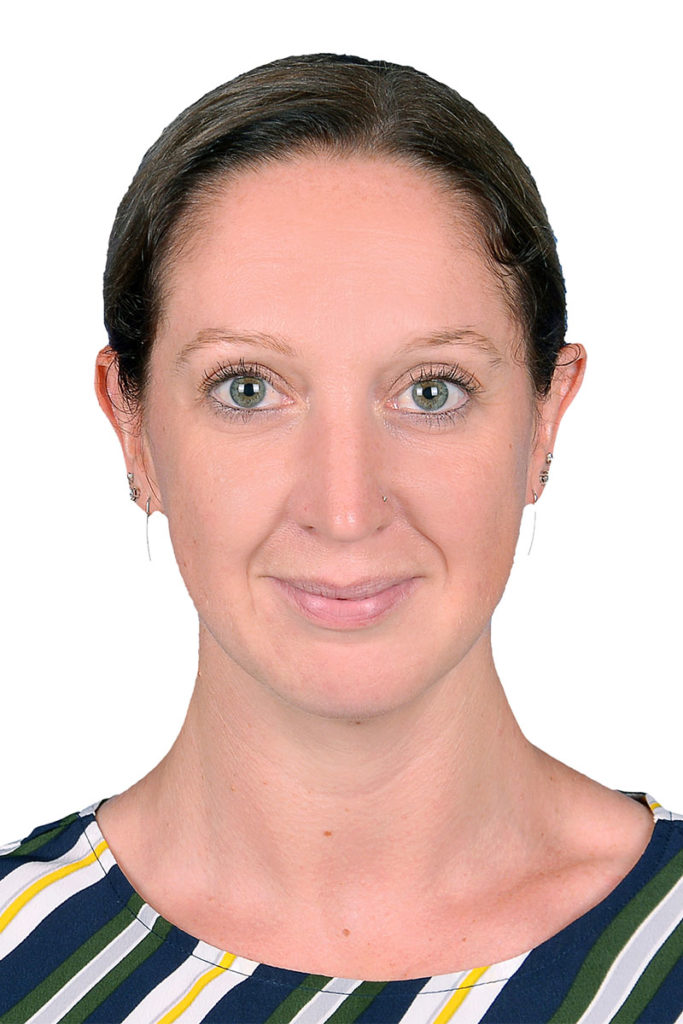 Michelle Jones | Head of Primary 小学校长
Primary Week Ahead
17th November 2023Dear Primary Families,
Next week we wish our Year 2 to Year 5 swim team good luck at the GISES Swim meet. On Tuesday 21st November the Year 4 and Year 5 team will compete at ISA and on Thursday 23rd November, the year 2 and Year 3 team will compete at CISZ. Go Wolves! 

What musical melodies were heard during morning recess on Monday 13th November. Year 3 to Year 6 Primary students were encouraged to share their musical talents with the Primary community and Monday saw the first group of students perform beautifully on the basketball court to a large audience. More performances will come every Monday, if you are in Year 3 to Year 6 and have a musical talent you would like to share with UISG, please contact Ms Jana. I look forward to more performances. 

Coming Up:
24th November: UPTA All Parent Meeting  
Week of 27th November: School photos
9th December: International Festival of Lights (IFOL)
22nd December: end of semester 1 (noon dismissal)
22nd December: Report Cards sent home via MangeBac

Parent Workshop Schedule:
23rd November, 13:30-14:30: Positive Discipline Association
8th December, 10:00-11:00: Mathematics in the PYP
2023 年 11 月 17日
亲爱的小学家庭,
下周,我们预祝二至五年级游泳队在 GISES 游泳比赛中取得好成绩。11 月 21 日星期二,四、五年级游泳队将在 ISA 游泳馆比赛;11 月 23 日星期四,二、三年级游泳队将在 CISZ 游泳馆比赛。狼队加油!
11月13日(星期一)上午休息时听到了优美的音乐旋律。鼓励小学Y3至Y6的学生与小学社区分享他们的音乐天赋。周一,第一批学生在篮球场上向大批观众表演了精彩的表演。每周一都会有更多的演出,如果你是 Y3至Y6的学生,并且有音乐天赋想与UISG分享,请联系Jana女士。我期待更多的演出。

敬请期待:
11月24日:UPTA 全体家长会议

11月27日:学校拍摄周
12月9日:国际灯光节(IFOL)

12月22日:第一学期结束(当日中午所有学生回家)
12月22日:学生成绩报告将通过Managebac发送家长
研讨会的时间表:
11月23日 13:30-14:30:正向教育协会

12月8日 10:00-11:00:PYP中的数学
---
Martin Grist | Acting Head of Secondary 代理中学校长
20 Nov – 24 Nov (Week 13B)Dear Parents and Guardians,
Here again are the five key goals in the Secondary school this year:  

1. Development of the homeroom / pastoral programme, with a focus on Social & Emotional Learning2. Delivering parent workshops to help build an understanding of the IB programmes and to provide an insight into teaching and learning at UISG3. Working on structures and practices to build Inclusive programmes4. Creating and supporting Student Leadership opportunities and activities5. Using Data to support student learning and transitions between our IB programmes
This week I would like to give you some information on the 5th goal which is focused on the use of Data to support student learning.

Although we may often think of data as being the outcomes of tests or assessments, in fact teachers are gathering data all the time in their interactions with students. This could simply be through facial expressions and body language, or some visible learning tasks in the classroom, up to formative assessments and more formal summative assessments. All of these interactions help us to build up part of a picture of our students. In addition to this though, we also use some external testing to gather data on student learning. You are probably aware that we have the DP exam results at the end of Year 12 and the MYP eAssessment results at the end of Year 10. Well, we also have the Measure of Academic Progress (MAP) tests which are taken by students in Years 7-10 twice a year. These MAP tests are in language usage, reading and maths. The results of the MAP tests give us an additional insight into how each student is currently performing, as well as the growth that they have shown over the years in their MAP results. As teachers, we triangulate this external data with our own internal data, so that we can gain a more nuanced understanding of each individual student. During our Professional Development (PD) days this week, we discussed how best to use that data to help each individual student be successful. Once we know our learners, we can create learning activities that push them just enough so that they are not bored, but also not challenge them so much that they feel anxious and intimidated. 

Parents also have access to their child's MAP data, as that has now been uploaded to the Portfolio section in Managebac. I would recommend that parents look at the MAP data in the same way that we do as teachers – with curiosity, and with the understanding that it is just one additional piece of data. Whilst the information in the report is definitely useful and interesting, keep in mind that it does not give the whole picture of a student's learning. If you have any questions about the MAP data, please do get in contact with me.  

The Week Ahead:
Student Council elections all week
Tuesday November 21st 8:30am-9:30am in the Admin Hall – parent workshop "Assessment in the MYP"  
Thursday November 23rd – Secondary Talent Show
Friday November 24th – UPTA All Parent Meeting
Tuesday November 28th & Wednesday 29th – School Photos
Thursday November 7th – Saturday November 9th – Book week
Saturday December 9th – International Festival of Lights (IFOL)
Thursday December 14th – MYP to DP transition – for Year 10 parents only
Tuesday December 19 – Y7 – Y10 School maths competition
11月20日至11月24日(第13B周) 亲爱的家长和监护人,
这是今年中学的五个主要目标:1. 发展以社会和情感学习为重点的homeroom/教牧课程 2. 举办家长研讨会,帮助建立对IB课程的理解,并提供对UISG教学和学习的见解 3. 致力于构建包容性方案的结构和实践 4. 创造和支持学生领导的机会和活动 5. 使用数据来支持学生的学习和IB课程之间的过渡
本周我想给你们一些关于第五个目标的信息,这个目标的重点是使用数据来支持学生的学习。

虽然我们可能经常认为数据是测试或评估的结果,但实际上教师在与学生的互动中一直在收集数据。这可以简单地通过面部表情和肢体语言,或者课堂上一些可见的学习任务,直到形成性评估和更正式的总结性评估。所有这些互动都帮助我们建立了学生的部分形象。除此之外,我们还使用一些外部测试来收集学生学习的数据。你可能知道我们在12年级结束时有DP考试结果,在10年级结束时有MYP评估结果。我们也有学业进步测试(MAP), 7-10年级的学生每年参加两次。这些MAP测试包括语言使用、阅读和数学。MAP测试的结果让我们进一步了解每个学生目前的表现,以及他们多年来在MAP结果中所显示的增长。作为教师,我们将这些外部数据与我们自己的内部数据进行三角测量,这样我们就可以更细致地了解每个学生。在本周的专业发展日(PD),我们讨论了如何最好地利用这些数据来帮助每个学生取得成功。一旦我们了解了我们的学习者,我们就可以创造学习活动,让他们感到足够的刺激,这样他们就不会感到无聊,但也不会挑战他们太多,以至于他们感到焦虑和害怕。

家长也可以查看他们孩子的MAP报告,这些数据现在已经上传到Managebac的Portfolio部分。我建议家长们用我们作为老师的方式来看待MAP数据——带着好奇心,并理解这只是一个额外的数据。虽然报告中的信息绝对是有用和有趣的,但请记住,它并没有给出学生学习的全貌。如果您对MAP数据有任何疑问,请务必与我联系。

未来一周:
学生会选举将进行一周
11月21日(星期二)上午8:30 -9:30行政大厅家长研讨会"MYP项目评估"
11月23日星期四 — 中学达人秀
11月24日星期五 — UPTA全体家长会议
11月28日星期二和29日星期三 — 学校年鉴拍照
11月7日星期四~11月9日星期六 — 图书周
12月9日星期六 — 国际灯光节
12月14日星期四 — MYP向DP过渡(仅限10年级家长)
12月19日星期二 — 7年级~10年级学校数学竞赛
---
Tawanda Matopodzi | Athletics Director 体育总监
In the upcoming week, there are several exciting events and competitions for our school's sports teams. Firstly, congratulations to our Year 4-5 basketball teams for their outstanding performance in the GISES U11 tournament. The girls secured third place, while the boys were crowned champions.
Moving forward, we have a number of teams participating in various competitions this weekend.· HS Boys Tennis team will be taking part in the PRC Tennis Invitational at Tsinglan International School.· Yr. 5-Yr 9 Swim Team will be competing in the Invitational Swim meet at LEH International School. For Wolves Athletics, it will be a busy week ahead.· On Monday, November 20th, our HS Basketball teams will be facing AISG at UISG for a GISSA League match.
· Tuesday, November 21st, Year 4-5 students will be participating in the GISES Swim meet at ISA.
· Wednesday, November 22nd, HS Basketball team will be playing an away game against CIS for another GISSA League match.
· Thursday, November 23rd, will see the Yr. 2-3 students competing in the GISES Swim meet at CISZ.
· MS/HS ACAMIS Cross-Country Team will be departing for Chengdu, and we wish them the best of luck.
· HS Basketball teams will be playing against BSG at 4:00 pm in the MFH.
· Saturday, November 25th, our MS Badminton team will be participating in the PRC Invitational at SIS, while our MS Touch Rugby team will be competing in the PRC touch invitational at BSG.
We wish all our teams the best of luck in their respective competitions.

接下来的这一周,学校将有不少振奋人心的活动和比赛。我们首先祝贺小学4-5年级篮球队在GISES U11联赛上的卓越表现,女生获得了第三名的,男生冠军加冕。
这个周末,学校将有很多队伍参加不同的比赛。· 高中男子网球队参加Tsinglan国际学校的PRC网球邀请赛。· 5-9年级的游泳队参加LEH国际学校举办的游泳盛会。
对狼队运动员来说,下周将非常忙碌· 11月20日 周一,高中篮球队与AISG 惊醒GISSA联赛
· 11月21日 周二,4-5年级学生参加ISA举行的GISES游泳比赛
· 11月22日 周三,高中篮球队将外出参加CIS举行的GISSA联赛
· 11月23日 周四,2-3年级的小学生将参加CISGZ举行的游泳比赛
· 11月23日 周四,中学越野赛跑队将远赴成都参加ACAMIS比赛,加油!
· 11月23日 周四高中篮球队将在本校体育馆与BSG展开激烈的比赛。
· 11月25日 周六,初中羽毛球队参加SIS举办的PRC比赛,而初中的橄榄球队会到BSG参加PRC比赛,加油,狼队!
祝愿所有的队伍在比赛中好运并满载而归!
Lunch Menu
---